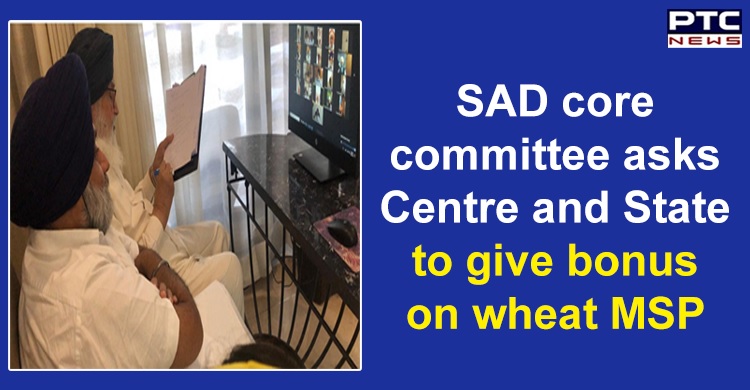 Shiromani Akali Dal (SAD) on Saturday urged the centre to give a bonus on wheat MSP besides sending a team to inquire into misappropriation and embezzlement of food material despatched to the State. Also, it asked the Punjab government to remove the glut in 'mandis' by lifting wheat and helping those in crisis through direct cash transfers and waiver of electricity bills. It said that the Punjab government should also announce a wheat bonus to help the beleaguered peasantry.

The resolutions were passed at a virtual meeting of the core committee which was presided over by SAD President Sukhbir Singh Badal and attended by all members besides party patron and former chief minister Parkash Singh Badal.

The core committee expressed its concern that inclement weather coupled with restrictions on sale of wheat had resulted in grave hardship to farmers. It said a bonus was needed to offset the losses being suffered by the farmers. It also asked the centre to give directions to FCI to relax moisture norms and procure shrivelled and discoloured wheat to help farmers in this hour of crisis.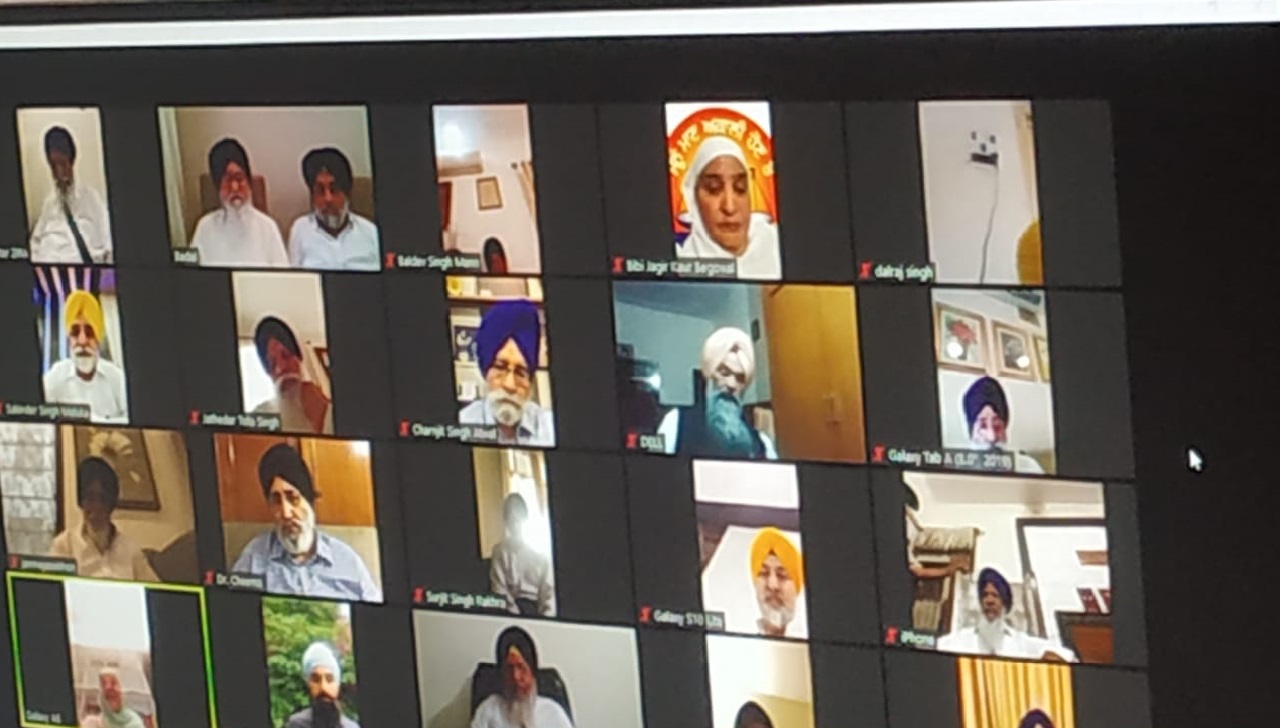 The committee also asked the Punjab government to take immediate steps to work out a bonus on wheat besides taking steps to supply the required number of gunny bags to all 'mandis' to ensure the lifting of wheat. Sukhbir Singh Badal asked the chief minister Captain Amarinder Singh to intervene and end partiality in the distribution of passes.
Also Read | Centre allows selective shops to open; Punjab yet to decide
The core committee also asked the State government to facilitate potato growers to transport their produce to other States besides giving permission for the start of private milk plants to ensure dairy farmers do not suffer due to shortage of demand.
-PTC News