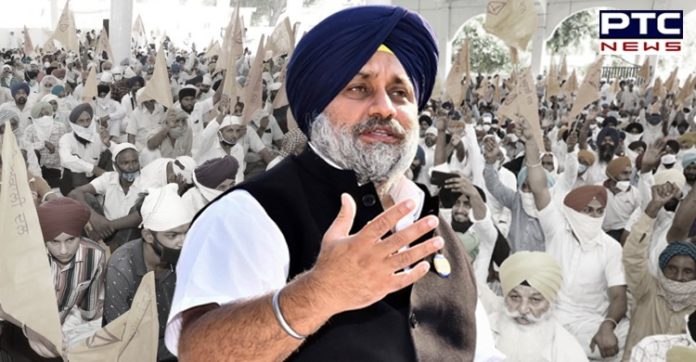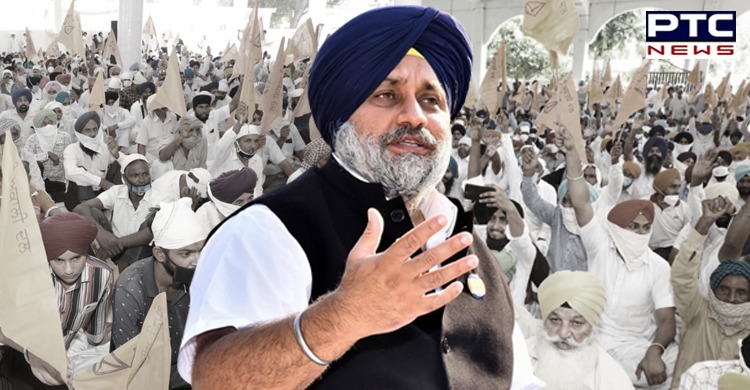 Day after Shiromani Akali Dal pulled out of the BJP-led NDA alliance, party president Sukhbir Singh Badal said that the farm bills will affect farmers, mazdoors, arhtiyas, and mandi workers.

While addressing party workers at Ropar on Sunday, Sukhbir Singh Badal said that "Shiromani Akali Dal is a party of values and will never take any decision that is against farmers or Punjab."
#Live ਸੁਖਬੀਰ ਸਿੰਘ ਬਾਦਲ ਪਾਰਟੀ ਵਰਕਰਾਂ ਨੂੰ ਕਰ ਰਹੇ ਨੇ ਸੰਬੋਧਨ

#Live ਸੁਖਬੀਰ ਸਿੰਘ ਬਾਦਲ ਪਾਰਟੀ ਵਰਕਰਾਂ ਨੂੰ ਕਰ ਰਹੇ ਨੇ ਸੰਬੋਧਨ #ShiromaniAkaliDal #SukhbirSinghBadal #SADQuitsNDA #SADBJPAllianceBroken #SADBJPNews#IndianFarmers #FarmersProtest #FarmOrdinances #ProtestbyFarmers #Punjab #NarendraModi #BJP

PTC News यांनी वर पोस्ट केले शनिवार, २६ सप्टेंबर, २०२०
Also Read | Punjab Chakka Jam: Sukhbir, Harsimrat use tractor to join farmers' protest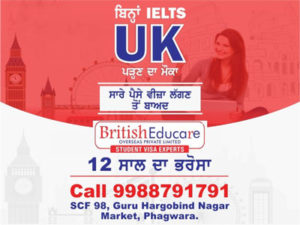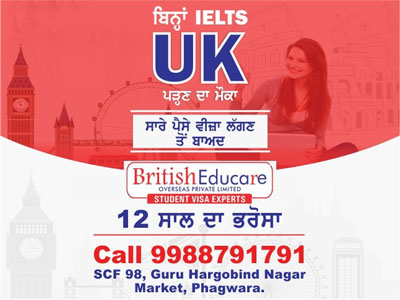 "Neither BJP nor Congress, Shiv Sena, or Mulayam Singh's party is known as farmers' party. It's Shiromani Akali Dal which is named as farmers' party," he added.
Recalling history, Sukhbir Singh Badal said that "Sardar Parkash Singh Badal, Chaudhary Devi Lal, and Chaudhary Charan Singh were known as the leaders of farmers across India."
Also Read | You can't imagine NDA without Shiva Sena and Akali Dal: Sanjay Raut
"These farm bills will not only affect the farmers but the Mazdoors, Arhtiyas, and Mandi workers. In fact, these Bills will affect the whole nation," he said.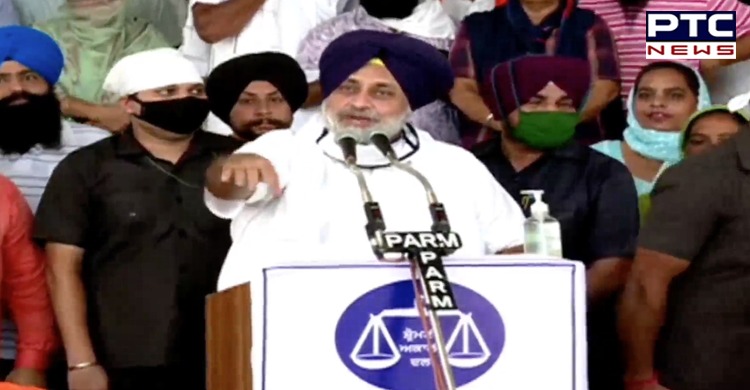 He added that "Be it Maharashtra or Uttar Pradesh, farming halts if there is no rain. But if there is no rain in Punjab, we don't let farming get compromised."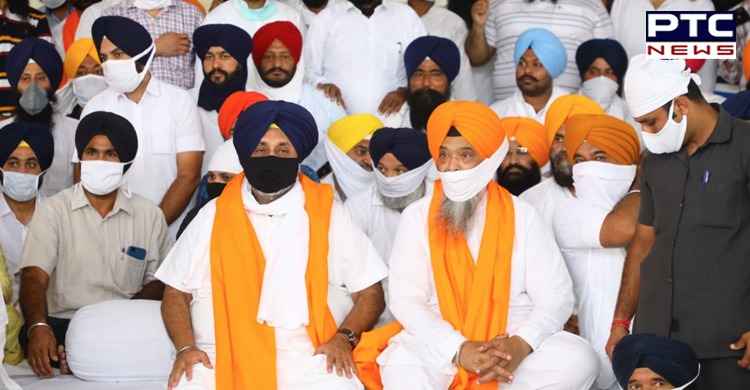 Sadly, Shiromani Akali Dal's opinion was not taken as consideration before the law was formulated, he said.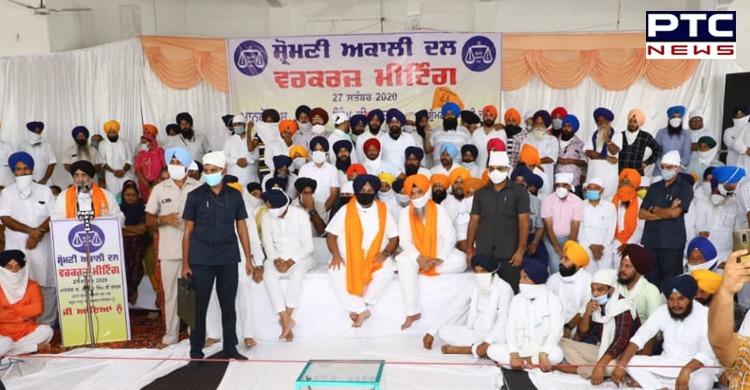 The SAD president also said that "When I was about to announce the resignation of Harsimrat Kaur Badal in the Parliament, my mic was switched off. I was going to tell Prime Minister Narendra Modi that, here's the resignation, we have no interest to become a minister."
-PTC News