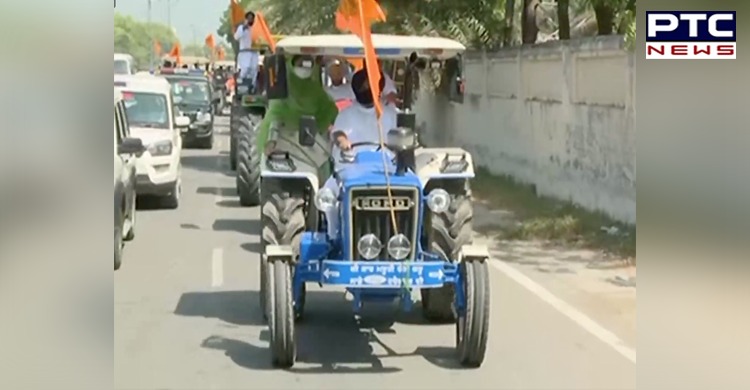 Punjab Bandh Chakka Jam: Shiromani Akali Dal President Sukhbir Singh Badal and former Union Minister of Food Processing, Harsimrat Kaur Badal, used a tractor to join farmers' protest against three agriculture bills.

The SAD President along with Harsimrat Kaur Badal started a tractor march from Badal village to Lambi, where he will join the farmers in a fight against the three farm bills.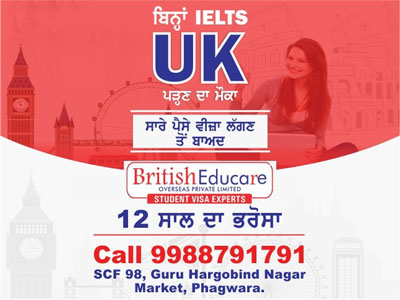 Sukhbir Singh Badal, before leaving for the Lambi village, said that "farmers are the strength of the nation and if they are happy only then the country will be happy. He added, "we have seen our ancestors doing farming as a kid."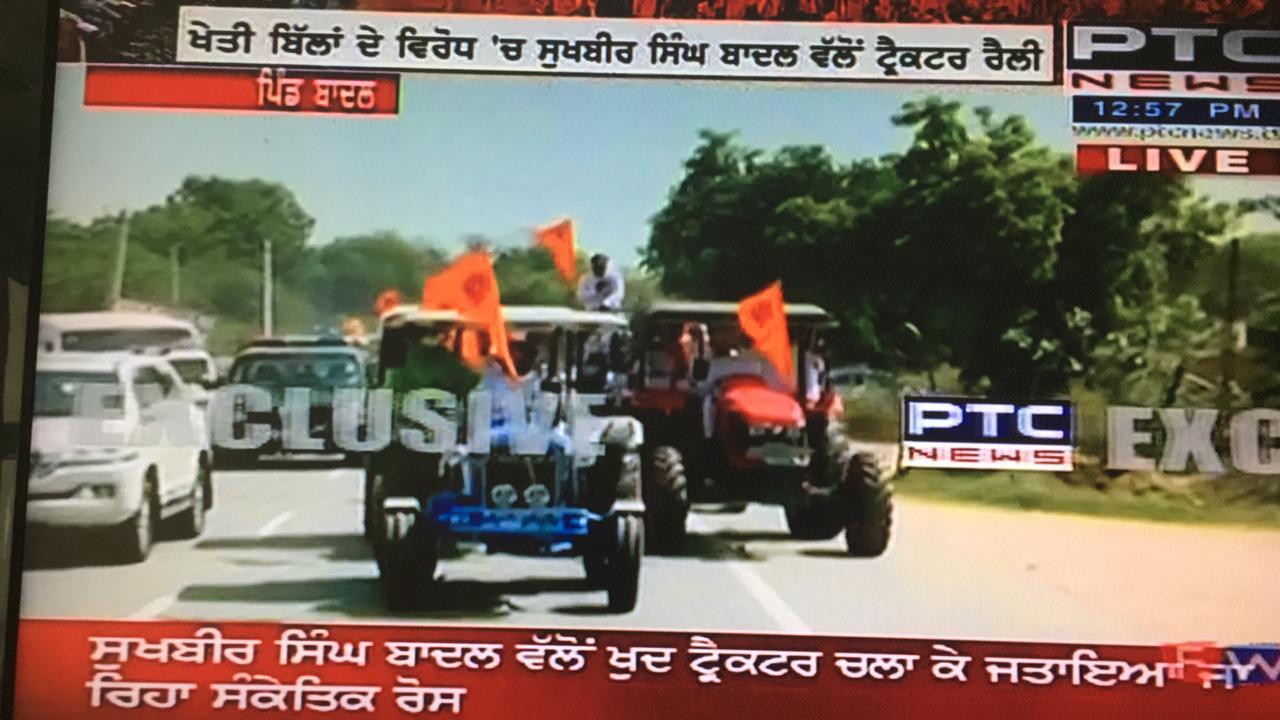 The SAD president also said that the nation should unite for the farmers and become the voice of farmers to give a jolt to the central government.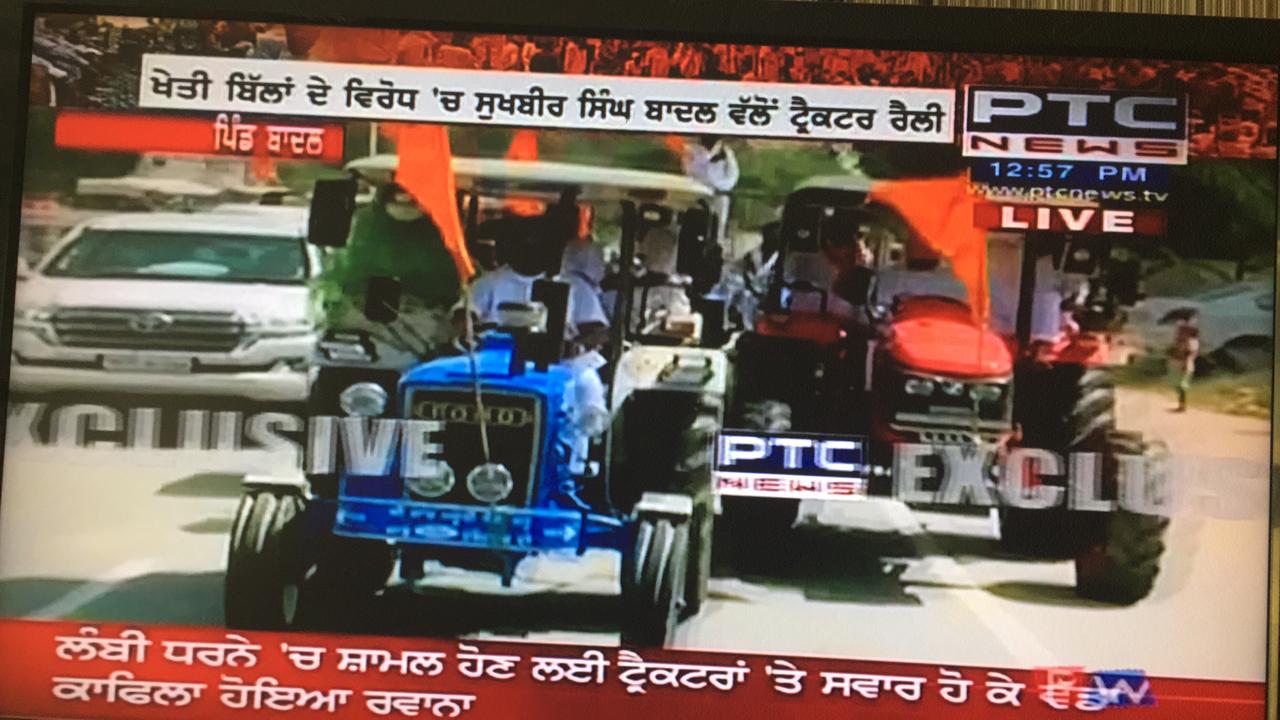 Meanwhile, Harsimrat Kaur Badal said that "With my resignation, I have tried to give central government a wake-up call and tried to make them realise as to what they were doing with the farmers was unfair."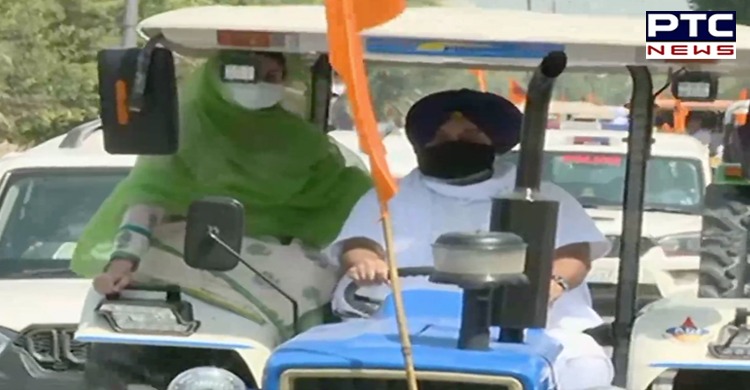 "Now, I will join the fight for farmers no matter how much effort is required," she said.
Furthermore, Harsimrat Kaur Badal said that "I appeal to the public to protest against the government for farmers because India can only be free if our farmers are free."
-PTC News