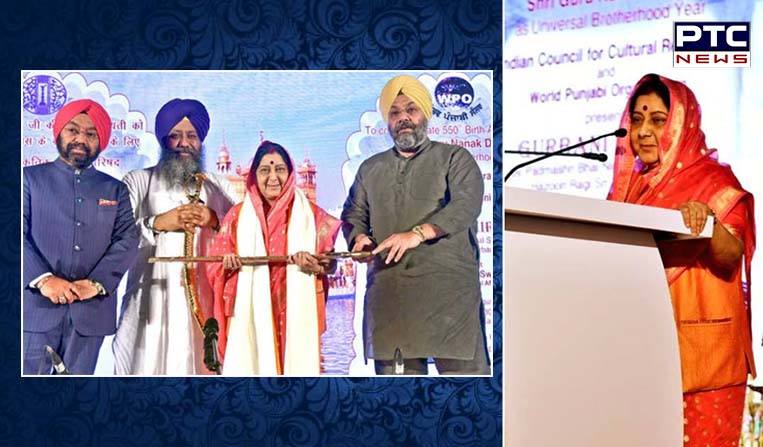 Swaraj serves Langar, says Indian missions to celebrate Guru Nanak's birth anniversary
External Affairs Minister Sushma Swaraj said that the Central government would take the year-long celebrations commemorating Guru Nanak's 550th birth anniversary across the world.
"Guru Nanak Dev Ji's birth anniversary will be celebrated in all major Indian missions abroad," Swaraj said and also served langar.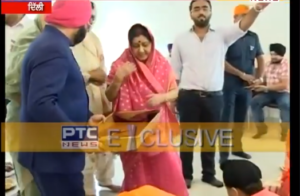 Gurbani Kirtan was organised by the WPO and the Indian Council of Cultural Relations, Union Ministry of External Affairs, to commemorate the birth anniversary of the founder of Sikhism.
"The Guru remained an icon of truth, compassion and righteousness throughout his noble life. His divine teachings would forever inspire humanity to follow the path of righteousness and respect for all irrespective of caste, creed or religion," she said.
"The message, 'We are one and we need to remain one', is very important for peaceful coexistence," she added.
-PTC News