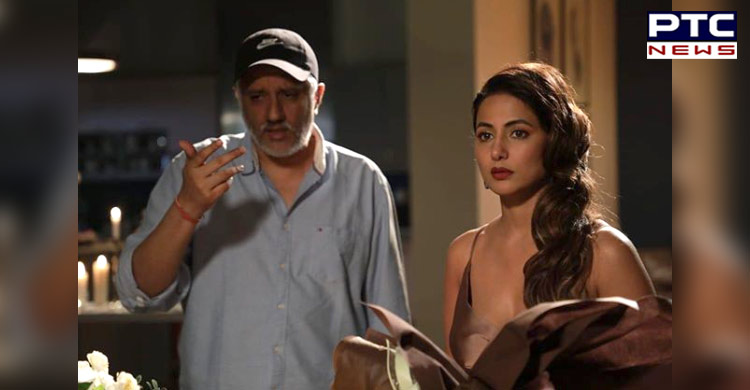 Vikram Bhatt's forthcoming film Hacked, featuring Hina Khan has been wrapped and the film has finally got a release date. Announced in March this year, the film Hacked is all set to release on January 31, 2020. Hacked is a gripping thriller and as the name suggests, it focuses on the dark side of the digital and the social media world.
https://www.instagram.com/p/B5E7T2wpHk-/
While sharing the information, Hina Khan posted a picture on Instagram with director Vikram Bhatt. She captioned the image as, "The thought of someone intruding on my privacy gives me goosebumps. Here's presenting a still from my debut film Hacked, directed by Vikram Bhatt. In cinemas from 31st January 2020."
Likewise, film director Vikram Bhatt shared the picture and wrote: "When you live on the internet, just a plug needs to be pulled... And you are dead! She made one mistake and he hacked her life! Hacked releasing 31st January 2020."
https://www.ptcnews.tv/video-ranu-mondal-refuses-to-pose-for-a-selfie-with-a-fan-evokes-criticism/
According to the information, the film revolves around the cyber crime and shows how posting everything on social media can be dangerous. Hina Khan in film Hacked, will be portraying the character of an editor of a fashion magazine.
After films like 'Kasoor', 'Ghulam', 'Raaz' and 'Awara Pagal Dewana', Vikram Bhatt stepped into the trend of horror films with his film like 1920. However, Hacked is not a horror film, but it is a thriller. Along with Hina Khan, Hacked features Rohan Shah, Mohit Malhotra, and Sid Makkar.
-PTC News