Libreville (Gabon), August 30: Military officers in Gabon declared they were seizing power from President Ali Bongo Ondimba in a coup on Wednesday. 
Men in army uniform appeared on national television and announced that the Gabon President had been placed under house arrest during the military takeover. The military action has prompted celebrations and reports of gunfire on the streets of the capital. However, the international community has condemned the action. 
On Wednesday, an unnamed junta spokesperson on state TV said, "It is brought to the attention of the national and international community that Ali Bongo Ondimba is being kept under house arrest." The spokesperson further said the ousted president was
surrounded by his "family and doctors." 
The announcement was made just minutes after Gabon President Ali Bongo Ondimba was declared winner in a contested election. The officers, claiming to represent "defence and security forces" in Gabon made the announcement in a televised address on news channel Gabon24, CNN reported. 
A military officer on a broadcast said, "On behalf of the Gabonese people and guarantor of the protection of institutions, CTRI has decided to defend peace by putting an end to the regime in place," CNN reported.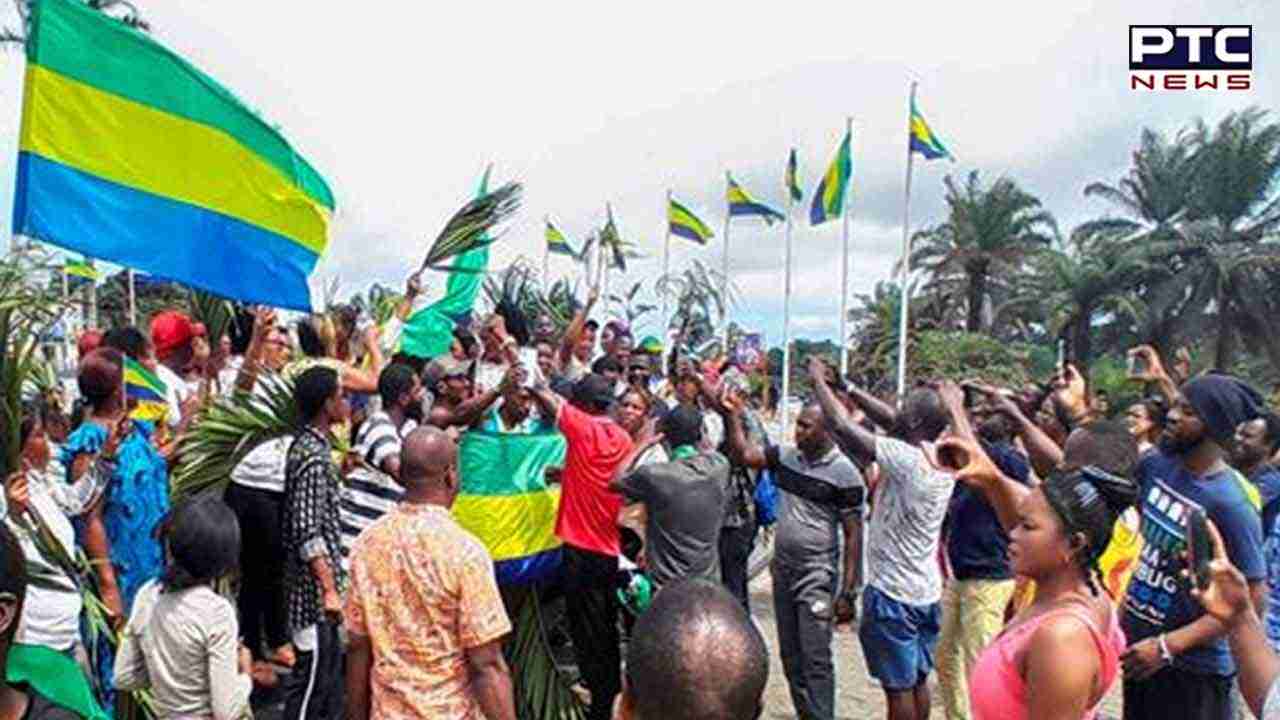 In the broadcast, the military officer said that the poll results would be voided and the border of the country would be closed, according to CNN. The officer said, "All the institutions of the republic are dissolved: in particular the government, the Senate, the National Assembly, the Constitutional Court, Economic and Social and Environmental Council, and the Elections Council of Gabon."    
France has condemned the "military coup d'etat that is underway in Gabon," French government spokesperson Olivier Veran said on Wednesday, CNN reported. He further said that France was paying "great attention to the evolution of the situation on the ground." He stated that France wishes that the results of the polls "when they became known, can be respected."
In this week's election, Ali Bongo Ondimba had 18 challengers, six of whom supported former minister and university professor Ondo Ossa in an effort to narrow the race. Many in the opposition were pushing for a change in Gabon.
Tensions were rising amid fears of unrest after Saturday's vote. International observers have spoken about the lack of transparency. Ahead of the election, the non-profit Reporters Without Borders condemned the Gabonese government for hindering the foreign press coverage of the event.
- ANI