Mumbai, September 24: Former Indian all-rounder Irfan Pathan said on Saturday that his spell during the final of ICC T20 World Cup 2007 final against Pakistan left him with no energy and he had never felt that much tiredness in his entire career.

Also Read| 'None of your business' retorts Punjab Government as Guv seeks details of special session
On the fifteenth anniversary of Team India's ICC T20 World Cup 2007 triumph, members of the World Cup winning squad shared their thoughts and emotions during the high-profile final on the Star Sports programme 'Class of 2007: The Reunion of '07 Champions'. Irfan Pathan was crowned as 'Man of the Match' for his brilliant spell with the ball.
"There was no social media back then. But everyone was talking about how big this final against Pakistan was going to be. We were clashing in such a big final for the first time. The pressure was really massive. I was extremely tired after delivering my four overs in the final. I was never this tired throughout my whole career. It left me with no energy," said Pathan.
Even pacer RP Singh, one of the stars of the 2007 final, agreed with Pathan and added that the team followed whatever they had been following throughout the world cup.
Pathan also recalled that when his brother Yusuf was called to play in the final, the latter was experiencing some issues with his leg. For this, he made Yusuf do some stretching at the hotel.
Recalling Yusuf's six on his debut, Irfan said, "I was really happy when he hit that six. I felt as if I hit it."
Former India batter Gautam Gambhir, a star of the final, said that batting with then-newcomer Yusuf increased his responsibility.
"Batting with Yusuf increased my responsibility. It was a different combination. I was opening with Virender Sehwag previously. I had the responsibility as an anchor. I could not play fast as we were losing wickets," said Gambhir.
Legendary Indian spinner Harbhajan Singh said on Saturday that former skipper MS Dhoni gave his players a lot of freedom while playing during their ICC T20 World Cup 2007 campaign, which the Men in Blue captured.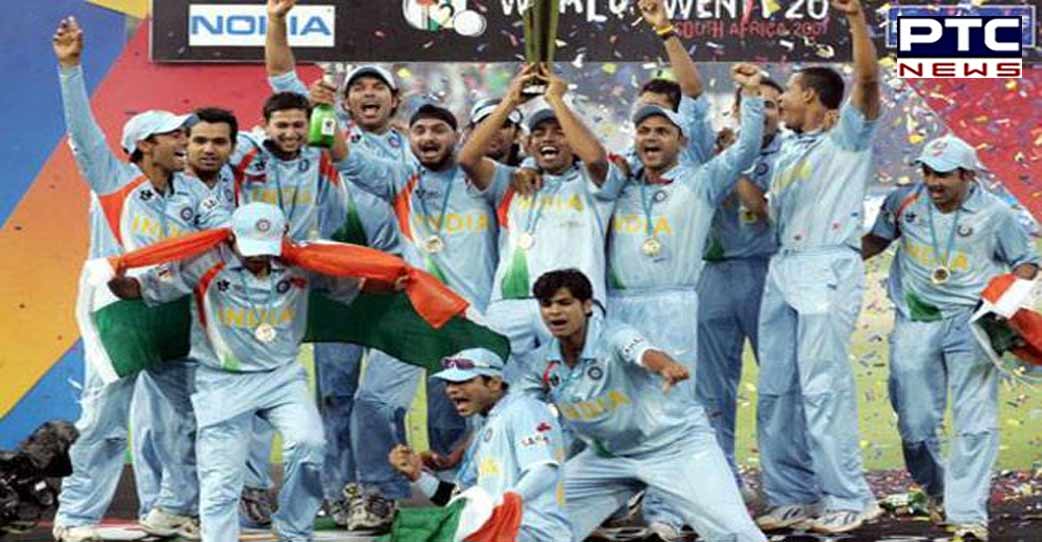 On the fifteenth anniversary of Team India's ICC T20 World Cup 2007 triumph, members of Team India recalled their early impressions of MS Dhoni on the Star Sports programme 'Class of 2007: The Reunion of '07 Champions'. "It did not feel to us that MS Dhoni was our skipper till he lifted the trophy. It was so because everyone was contributing their suggestions as to what should be done during a certain stage in a game. He was very open to it and would let us go ahead with whatever we thought was best," said Harbhajan Singh.
The bowler recalled the strategy during the iconic bowl-out that took place to decide the winner of the Group D clash between India and Pakistan, which ended in a tie with both teams scoring 141 runs each.
"The run-ups of players involved in bowl-out were of three to four steps. It was so because they could have lost their balance after running from a great distance," he said.
Even wicketkeeper-batter Dinesh Karthik recalled his first impressions of MS Dhoni.
"He was en route of becoming captain back then. He was the Vice Captain during the 2007 ODI World Cup and series against England and various other places. From day 1, he had his own ways of doing things. There was not really much difference between him as a captain and as a player," said Karthik.
-PTC News