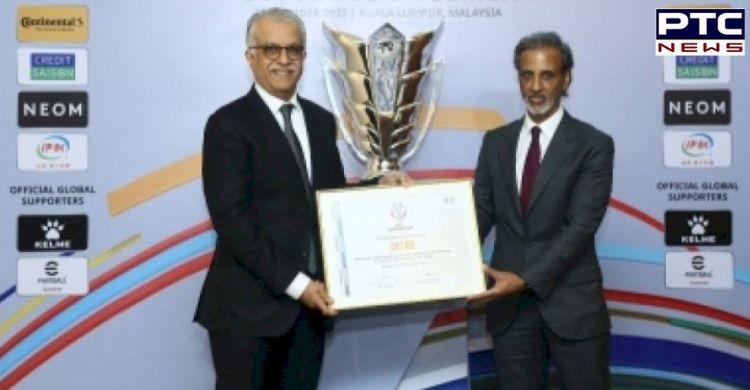 Kuala Lumpur (Malaysia), October 19: Indian and Saudi Arabia have emerged as two final bidders to host the Asian Football Confederation (AFC) Asian Cup in 2027.

Qatar, the current Asian champion, was interested in hosting the 2027 Asian Cup but had to withdraw after being announced as the host of the 2023 edition. China was supposed to host the Asian Cup in 2023, however, they declared their withdrawal, prompting the AFC to look for a new host.
Uzbekistan and Iran were also interested in hosting the Asian Cup in 2027, however, they backed out on December 14, 2020, and October 13, 2022, respectively.
The ultimate choice on hosting the AFC Asian Cup 2027 will be made during the AFC Congress' next meeting in February 2023.
Also Read | Drug menace in Punjab: Two siblings in their 20s die due to overdose in Amritsar
"In the All India Football Federation (AIFF) and the Saudi Arabian Football Federation, we have two exemplary bids," AFC president Shaikh Salman bin Ebrahim Al Khalifa was quoted as saying by Olympics.com.
If AIFF is successful in winning the bid, India will host the continental tournament for the first time. Saudi Arabia, a three-time champion, is also hoping to host their first AFC Asian Cup.
The previous AFC Asian Cup was hosted in the United Arab Emirates in 2019. In that event, India was eliminated in the group stage.
Following their table-topping performance in the third round of qualifications, India has qualified for the AFC Asian Cup 2023 in Qatar.
Also Read | Stray dog menace: One-year-old succumbs to injuries in Noida
-PTC News