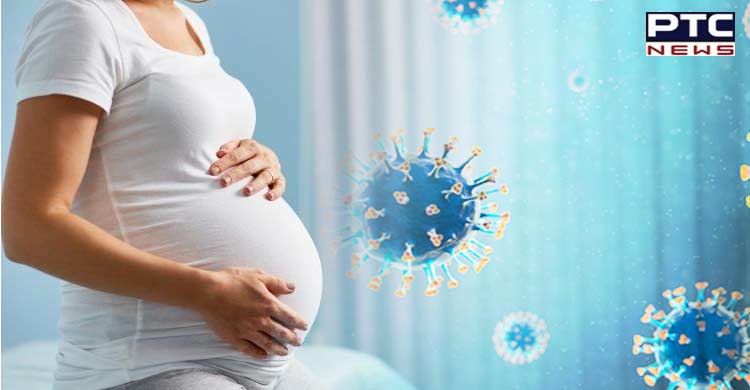 Washington (US), June 7: Babies born to mothers who contracted Covid-19 infection during pregnancy seem to exhibit differences in neurodevelopmental outcomes in 6 weeks, suggests a new study.

The findings of the study were presented at the 30th European Congress of Psychiatry.
"Not all babies born to mothers infected with Covid show neurodevelopmental differences, but our data shows that their risk is increased in comparison to those not exposed to Covid in the womb," said Project Leader Dr Rosa Ayesa Arriola.
Researchers discovered that babies born to infected mothers had more difficulty in relaxing and adjusting their bodies when being held than babies born to non-infected mothers, especially when the infection occurred late in pregnancy. Furthermore, babies born to infected mothers have more difficulties coordinating head and shoulder movement. These changes point to a possible Covid-19 impact on motor function (movement control).
The findings are based on an initial evaluation of the Spanish COGESTCOV-19 project, which followed the course of pregnancy and newborn growth in Covid-19-infected mothers. The team of researchers is presenting the data on pregnancy and post-natal assessment at 6 weeks after birth, however, the analysis will continue to see if there are longer-term effects. The researchers will monitor infant language and motor development between 18 and 42 months old.
Also Read | Delhi, adjoining areas to witness severe heatwave, IMD issues 'orange alert'
Researcher Ms Agueda Castro Quintas stated, "We found that certain elements of the NBAS measurement were changed in 6-week-old infants who had been exposed to the SARS-COV-2 virus. Effectively they react slightly differently to being held, or cuddled".
"We have been especially sensitive in how we have conducted these tests. Each mother and baby were closely examined by clinicians with expert training in the field and in the tests. We need to note that these are the preliminary results, but this is part of a project following a larger sample of 100 mothers and their babies. They have also been monitored during pregnancy and after birth. We also plan to compare these mothers and babies with data from another similar project (the epi-project) which looks at the effect of stress and genetics on a child's neurodevelopment," Quintas added.
Furthermore, Project Leader Dr Rosa Ayesa Arriola stated, "This is the right moment to establish international collaborations that would permit us to assess long-term neurodevelopment in children born during the Covid-19 pandemic. Research in this field is vital in understanding and preventing possible neurological problems and mental health vulnerabilities in those children in the coming years".
Also Read | Former Punjab Cabinet minister and Congress leader Sadhu Singh Dharamsot arrested on corruption
-PTC News