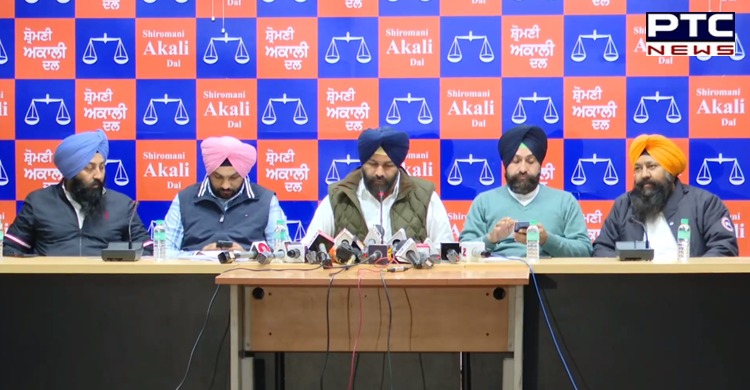 Two days after an FIR was registered against Shiromani Akali Dal leader Bikram Singh Majithia in the drugs case, YAD president Parambans Singh Romana on Wednesday slammed Punjab Government for its "political vendetta".
Addressing media persons, Parambans Singh Romana said, "A 17-year-old case has been reopened just before the Punjab Assembly elections 2022 to implicate Bikram Singh Majithia in the drugs case," he said, alleging that the entire might of the state was being used to frame an innocent person in the drug racket.

"Two DGPs, three Director of the Bureau of Investigation have been changed in the past three months as the state government's only aim was how to implicate Bikram Singh Majithia in the drugs case."
Charanjit Singh Channi was made the Punjab Chief Minister in September and three Directors of BOI had been changed in just three months, he said, adding "Arpit Shukla was changed after 23 days, Virendra Kumar after 50 days, and SK Asthana was sent on leave after nine days."
Also Read | After FIR against Bikram Majithia, SAD accuses Congress of indulging in 'political vandetta'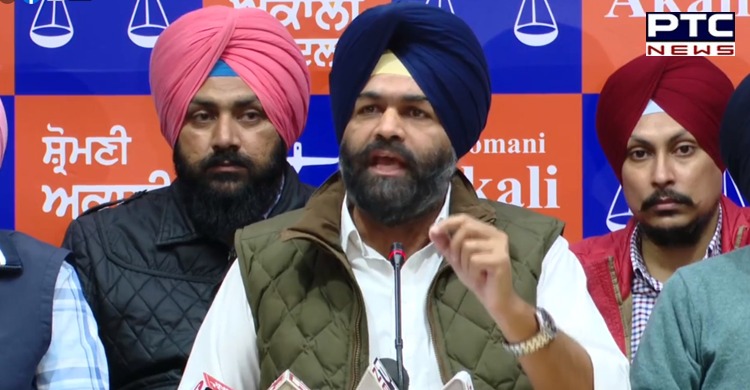 "Al of them were being pressurised into undertaking illegal acts, but they refused to do so," said Parambans Singh Romana. The FIR had been registered by officiating head of the BoI IG Gautam Cheema as per the orders of the DGP, he said.
He said Cheema was s already facing charges under Sections 454, 23, 65, 42 of the IPC, and many more. "Does such an officer has a right to file an FIR? It's clear that the case has been framed with different angles," Romana said.
Also Read | Golden temple sacrilege: SGPC issues timeline; also seeks probe into Kapurthala incident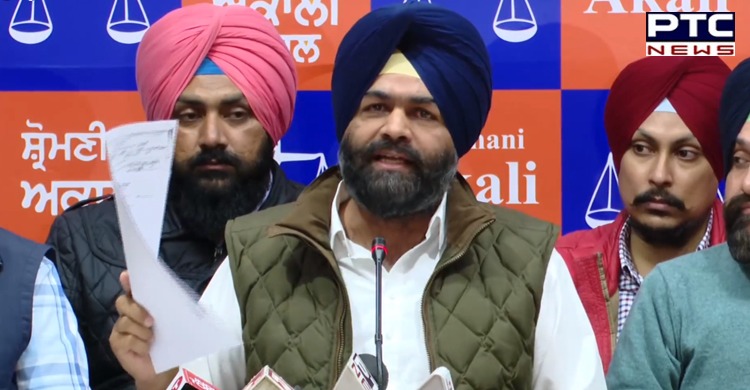 "Interestingly, the case has been filed at the state Crime Police Station in Mohali, whereas many as 2 FIRs have been filed so far," he alleged. "Such a serious case has been filed at this police station overnight. It is because SSP Patiala had given in a written that he won't do anything illegal," he added.
"FIR has been registered on the basis of Harpreet Singh Sidhu's report. Who is he? The FIR of 15 pages stated that he had not been in contact with Bikram Singh Majithia for over 14 years but he was a close aide of him. Just because the Punjab Government wanted to frame Bikram Majithia, it chose Harpreet Sidhu," Romana said.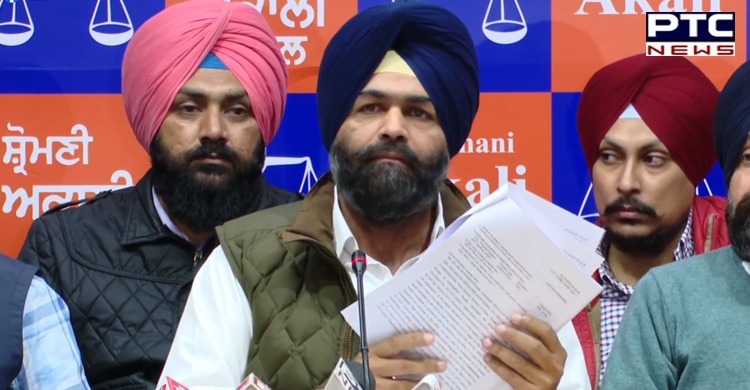 "The report is an opinion on ED documents. No investigation, no inquiry, the case is filed on the basis of an opinion of a person," said Romana on FIR filed against Bikram Singh Majithia.
Furthermore, he highlighted that the trial, in this case, concluded three years ago in CBI Court, Mohali. "Those who were to be punished were punished, those who were to be released were released. The name of Bikram Majithia never surfaced," he said.
"After the trial concludes, the case can only be investigated after taking permission from an upper court but for the first time in history, the FIR was registered for re-investigation without any permission of the Honourable' Punjab and Haryana High Court," he highlighted.
"There are two types of officers. One who denied to do anything illegal and those who surrendered before the government to commit this illegal act," he said.
"When Harpreet Sidhu's report reached the High Court back then, the court had asked the Punjab Government to constitute a high-level committee to analyse the report and comment on it. Thus, the Govt had formed a committee including Additional Secretary Home and DGP, which even submitted its report. Where is that report? And why that report was not quoted in FIR?" he asked.
Also, the High Court, on its own, ordered an SIT of three IGs — Ishwar Singh, V Neerja, Nageshwar Rao," he recalled, adding that the court had directed "the SIT to revisit all cases, record findings, recommending exoneration wherever necessary, and making persons accused who were deliberately left out."
"The SIT reinvestigated and further investigated all cases, including this case, and issued 10 supplementary challans and even submitted the final report to the HC. All of these even did not have the name of Bikram Singh Majithia. Where is that report?" asked Parambans Singh Romana.
"Why unsuitable facts are being concealed? The FIR is being reinvestigated by SP and DSP while it has already been probed by SIT of IGs. What kind of law and order is this? he questioned. Either the govt should say that all three IGs manipulated the HC and book them or made their report public," he asked the Punjab Government.
-PTC News