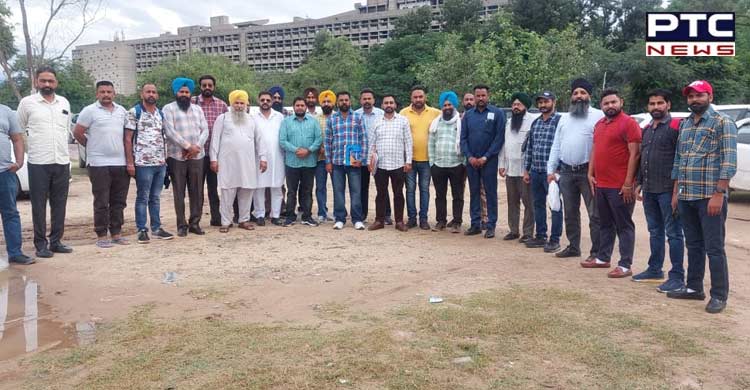 Chandigarh, October 23: Releasing a press note today on Sunday, Punjab Roadways Punbus/PRTC Contract Workers Union 25/11 State President Resham Singh Gill, Secretary Shamsher Singh Dhillon, Vice President Harkesh Kumar Vicky, Joint Secretary Jagtar Singh Speaking, said that the Aam Aadmi Party government has 'forced' employees of Punjab, who had high hopes of 'gift'  to celebrate 'black' Diwali.

Also Read| UK PM race: Rishi Sunak could be next British Prime Minister
"The Aam Aadmi Party government, which gained power by misleading the people of Punjab and showing big dreams to the Contractual workers, has shown its true face, they issued big statements after the elections, but Arvind Kejriwal and Bhagwant Singh Maan is also wasting time just like the previous governments."
Outsourced employees lose crores of rupees in commission and GST to the department and also there is no attention towards securing the employees hired on contract. In contrast to that, Punbus and PRTC buses owe crores of tax, spare part buses are parked in depots, private buses are running illegally and on a rampage no matter what the government does.
He said that this time Punbus and PRTC contravtual workers will observe Black Diwali, and expose the Bhagwant Maan government.The department is being privatized. Also, he said that by not giving money for women's free travel facility, the government wants to stop the Aadhaar card scheme and give the benefit to private operators as before, which the organization is completely opposed to. If the government does not solve our issues, then in the coming days a press conference will be held in Delhi, the capital of India, telling the whole of country about the policies 'killing' our jobs.
Also Read|Mohali RPG attack case: Punjab Police recover AK-56 rifle, arrest two harbourers
-PTC News