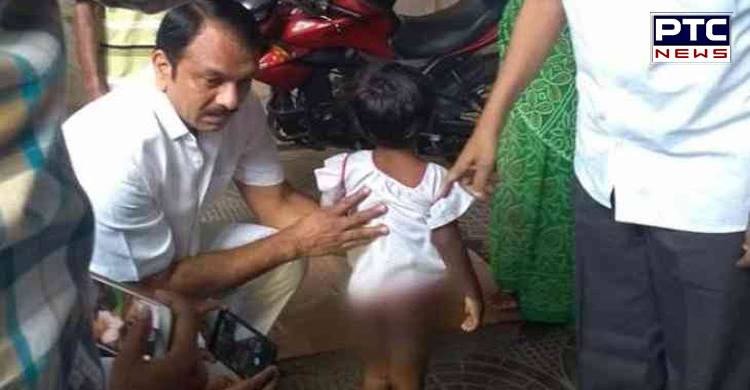 Couple tortured 3-year-old daughter, burnt her with hot spoon
A 25-year-old woman and her boyfriend in Hyderabad were charged with torturing her three-year old daughter with an iron spoon.
Saritha along with her boyfriend Reddy beat her up and burnt her back with a hot spoon while she was eating, the girl told police.
"For the last few days, the couple had allegedly been torturing the girl. They broke her left hand recently and on Monday, Reddy branded her with a red-hot spoon on her buttocks. He even pinched her and bit her on the cheeks," said Andhra Pradesh child rights association president P Achyuta Rao.
Neighbours, who hear the girl's cries, alerted former Malakpet MLA D Sudhir Reddy, who in turn informed the child rights association.
"We rushed to the spot and immediately rescued the girl. We brought it to the notice of the Deputy Commissioner of Police (East), who in turn directed the Malakpet police to book the case against the couple," Rao said.