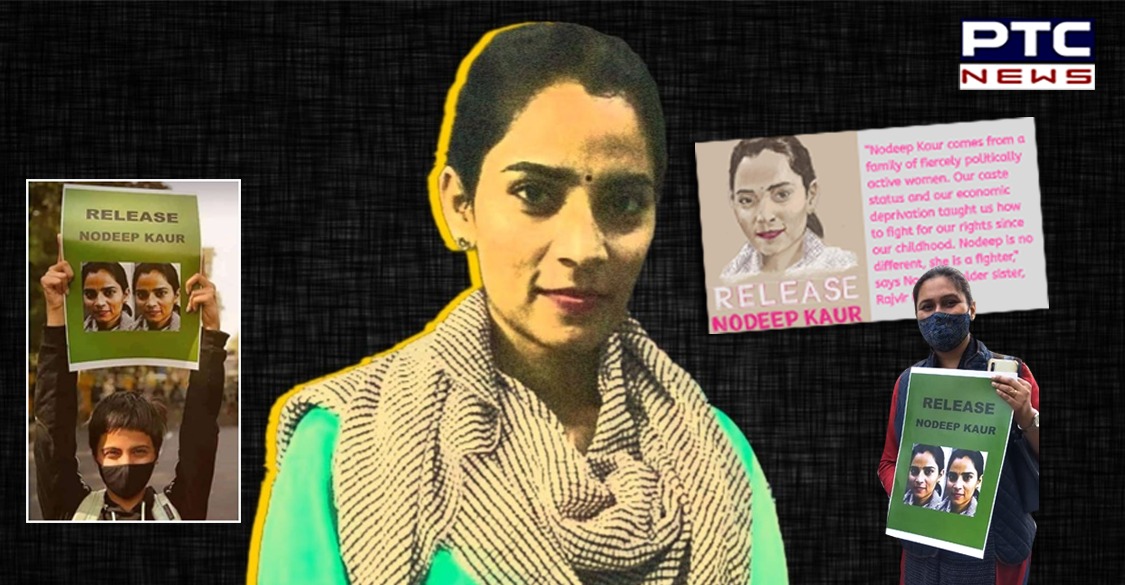 Farmers Protest: While the nation started raising voice to release Nodeep Kaur, a Dalit activist who was taken to the police custody, her lawyer told that she has been granted bail in one of the cases registered against her.

However, Nodeep Kaur will still remain in police custody in Karnal Jail, in connection with the two other cases registered against her for incidents on January 12 in the Kundli border, Haryana.
Also Read | During debate on budget 2021, Rahul Gandhi rakes up farm laws in Lok Sabha
A total of three cases were registered against Kaur.

The first case is related to an incident in December 2020, when she along with other protesters from the Mazdoor Adhikar Sangathan 'gheraoed' an industrial unit asking wages for workers. This is the case in which Nodeep has been granted bail.
Also Read | Release Nodeep Kaur: Dalit activist taken to police custody; Meena Harris comes in support
She had also joined farmers' protests at the border, where she raised her voice for awareness about the plight of workers at farms and in industrial areas like Kundli.
On January 12, Nodeep was arrested outside the home of a factory owner. Reportedly, the police officials who arrived at the spot were injured by the crowd.
Dalit activist Nodeep Kaur has been booked under charges of extortion and attempt to murder in connection with the incidents that took place on January 12.
Meanwhile, Kaur has alleged physical and sexual abuse at the hands of the authorities since her arrest while the police have denied these claims.
-PTC News