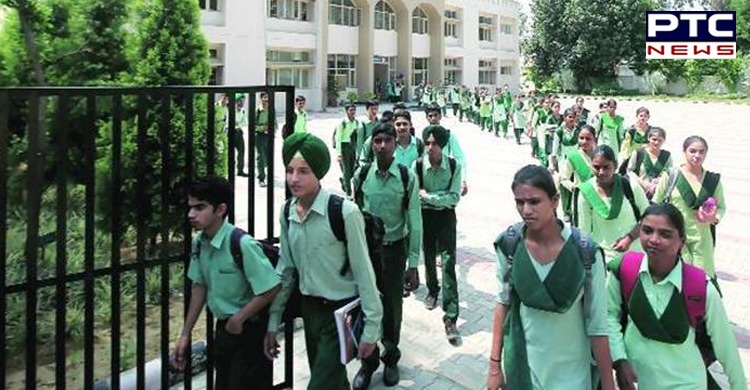 Punjab Education Department on Thursday announced the date for reopening of schools in the state. Punjab schools, outside the containment zones, will reopen from October 19.

However, online and distance learning would continue to be the preferred mode of learning and would be encouraged.
Also Read | Ministry of Education releases guidelines for reopening of schools
https://www.facebook.com/ptcnewsonline/videos/823101815092186/
The students would be allowed to attend the classes online if they prefer to stay at home and not attend the school physically.
Also Read | Schools in Delhi to remain shut till October 31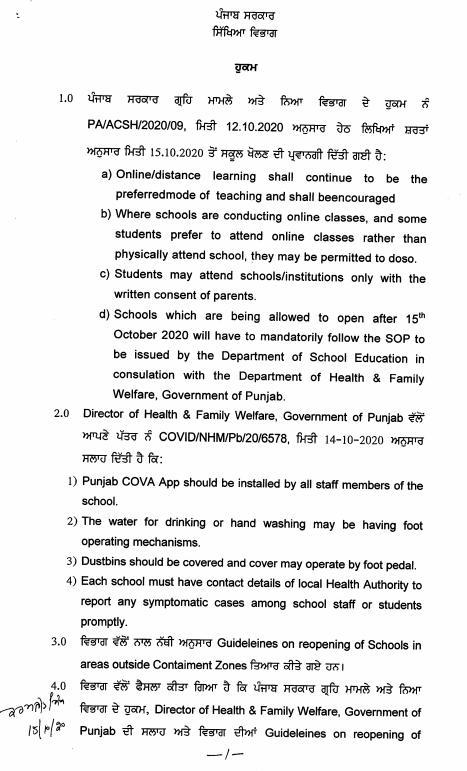 The students can attend the schools in Punjab only with the written consent of parents.
The schools that are being allowed to open after October 19 will have to mandatorily follow the Standard Operating Procedures (SOPs) to be issued by the Department of School Education in consultation with the Department of Health and Family Welfare, Government of Punjab.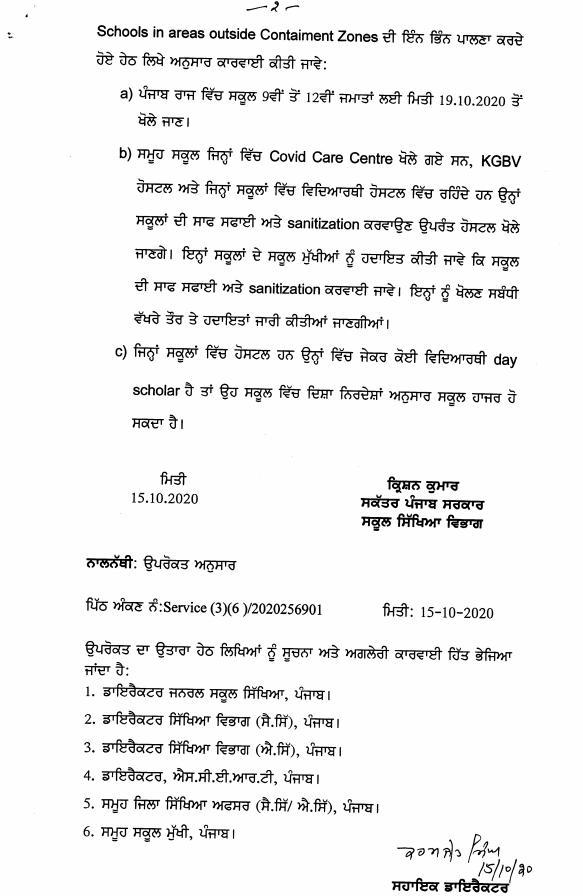 Ahead of school reopening in Punjab, the COVA App has been mandated to be installed all the staff members of the school.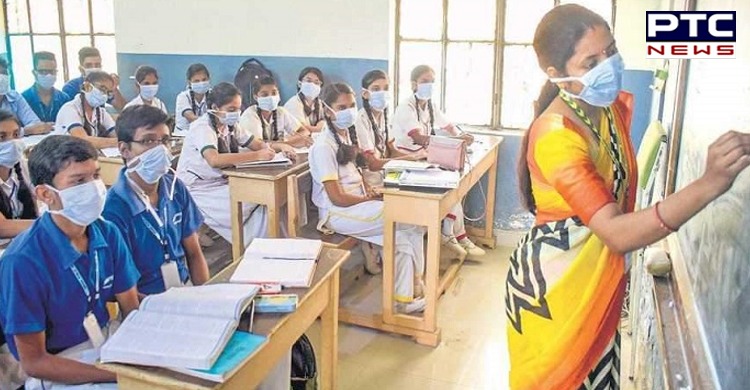 The water for drinking or handwashing may be having foot operating mechanisms, the order stated. Dustbins should be covered and cover may operate by a foot pedal.
Each and every school must have contact details of the local Health Authority to report any symptomatic cases among school staff or students promptly.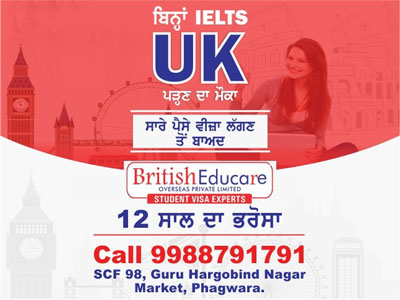 The date for reopening of schools in the state was announced the day after the Education Minister Vijay Inder Singla said that no decision was taken on reopening of schools.
-PTC News