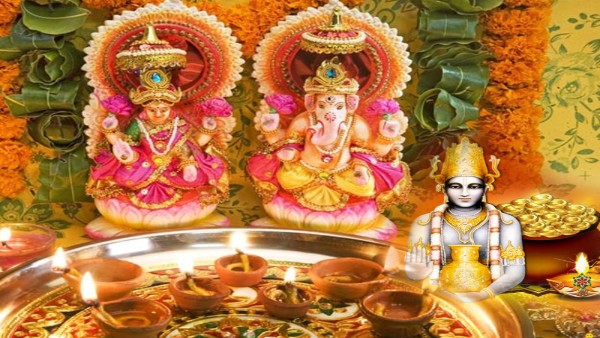 On Dhanteras, people worship Lord Kuber and Goddess Lakshmi who is the Goddess of Wealth. According to Hindu mythology, on this day, Goddess Lakshmi had emerged from the ocean with a pot of gold and wealth, during the churning of the sea, also known as Samudra-Manthan.

Also Read | Why is Dhanteras celebrated a day before Diwali?
Prime Minister Narendra Modi, Amit Shah, Sukhbir Singh Badal, Harsimrat Kaur Badal among other leaders took twitter to greet the nation.
PM Modi wrote, "धनतेरस की आप सभी को बहुत-बहुत बधाई। भगवान धन्वंतरि हर किसी के जीवन में सुख, समृद्धि, सौभाग्य और उत्तम स्वास्थ्य लेकर आएं।"
https://twitter.com/narendramodi/status/1327058348311674881?s=20
Amit Shah also greeted the nation. He wrote, "स्वास्थ्य और समृद्धि के पर्व 'धनतेरस' की समस्त देशवासियों को हार्दिक शुभकामनाएँ।"
https://twitter.com/AmitShah/status/1327095385530109952?s=20
SAD President Sukhbir Singh Badal also wished for everyone's well-being writing, "Wishing abundant wealth, well being & happiness to everyone on the auspicious occasion of #Dhanteras! ਧਨਤੇਰਸ ਦੇ ਸ਼ੁਭ ਮੌਕੇ 'ਤੇ ਹਰ ਕਿਸੇ ਨੂੰ ਦੌਲਤਮੰਦੀ, ਬਿਹਤਰੀ ਅਤੇ ਖੁਸ਼ਹਾਲੀ ਦੀਆਂ ਸ਼ੁਭਕਾਮਨਾਵਾਂ ! #HappyDhanteras"
https://twitter.com/officeofssbadal/status/1327071765785309184?s=20
Also Read | SAD core committee asks Centre and State to resolve rail imbroglio at the earliest
Harsimrat Kaur Badal, SAD leader also wished for new dreams and hopes. She wrote, "May this #Dhanteras light up new dreams, fresh hopes, good health, undiscovered avenues, & fill your life with pleasant moments. #HappyDhanteras"
https://twitter.com/HarsimratBadal_/status/1327071477858852865?s=20
-PTC News