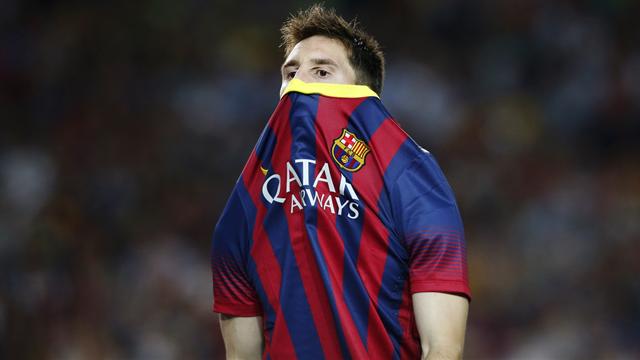 Turin [Italy]: Luis Enrique's hopes of clinching this year's Champions League title suffered a major blow as Paulo Dybala scored twice to help Juventus trounce Barcelona 3-0 in the first leg of the quarter-final clash at the Juventus Stadium here on Wednesday.
Juventus remained in possession throughout the match, with striker Dybala putting his side ahead as early as in the seventh minute of the match.
Barcelona, on the other hand, were struggling for fluency but a moment of star striker Lionel Messi's magic almost helped them to level the score in the 21st minute of the match.
Messi thought he had reduced the deficit, only to be denied by offside after hustling Sami Khedira out of possession,goal.com reported.
Just a minute later, Barca's woes were compounded when Dybala doubled his side's lead by scoring a goal from a central position on the edge.
Subsequently, Giorgio Chiellini struck the third goal just ten minutes after the half-time to provide Juventus with a perfect finish.
Earlier, Barcelona had registered a record-breaking achievement by overturning a 0-4 deficit from the first leg of their last-16 tie against PSG. They will hope to replicate the same when they take on Juventus in the second leg at the Camp Nou on April 20.
—ANI