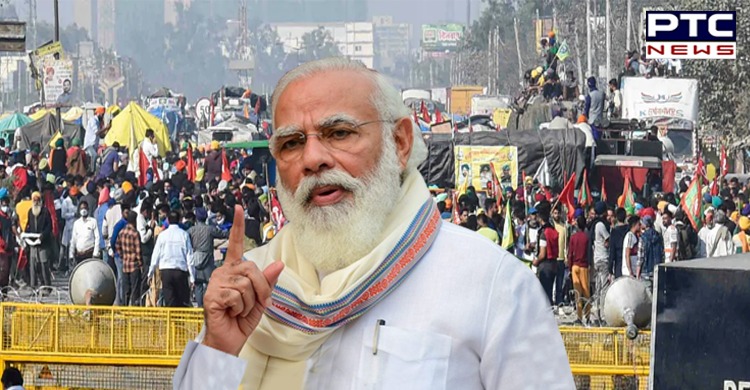 PM Modi on Farm laws at FICCI event: As farmers continue to protest against the farm laws 2020, Prime Minister Narendra Modi on Saturday said that the "agriculture reforms are intended to break down silos and obstacles for the farmers."

While addressing the FICCI event, PM Modi said that the Farm Laws 2020 will give farmers more markets, bring investment, and create cold storage chains. It will benefit small farmers who eke out a livelihood from tiny patches of land, PM said.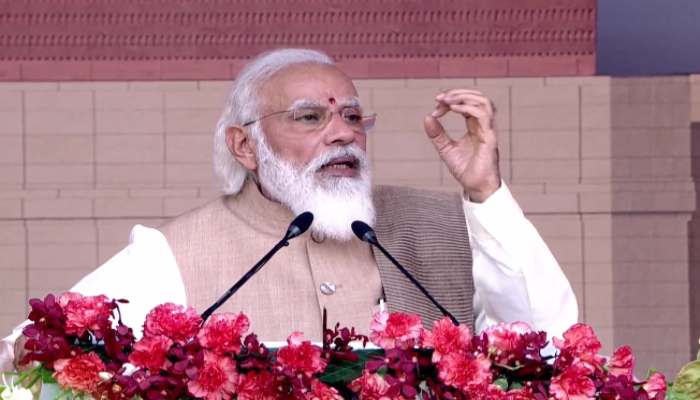 The farmers have also been given the option to sell on digital platforms, PM Modi said while defending farm laws. Adding, he said that "All the reforms are intended to make the country prosperous, which in turn will make farmers."
Also Read | PTC News expresses its solidarity with farmers, join protest and raise slogans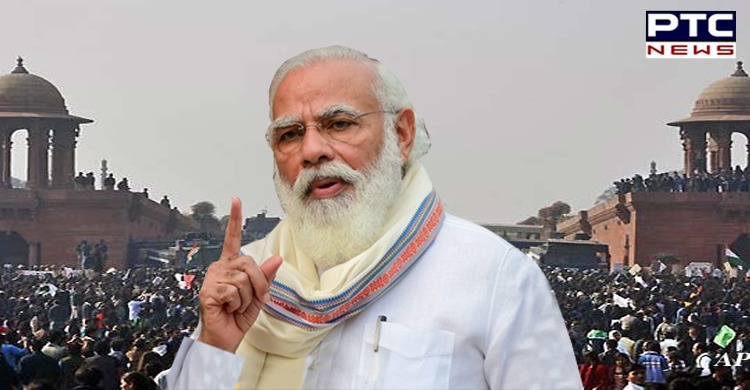 The government is committed to protecting the interest of farmers through its policies and intentions, PM Modi said, adding that the farmers have options to sell their crops in Mandis as well as to outside parties.

Furthermore, he said that "We'd seen walls between the agriculture sector and other areas associated with it - be it agriculture infrastructure, food processing, storage or cold chain. All walls and obstacles are being removed now. After reforms, farmers will get new markets, options, and more advantage of technology."
Also Read | Farmers overpower staff at toll plazas on Chandigarh-Delhi highway, allow toll-free movement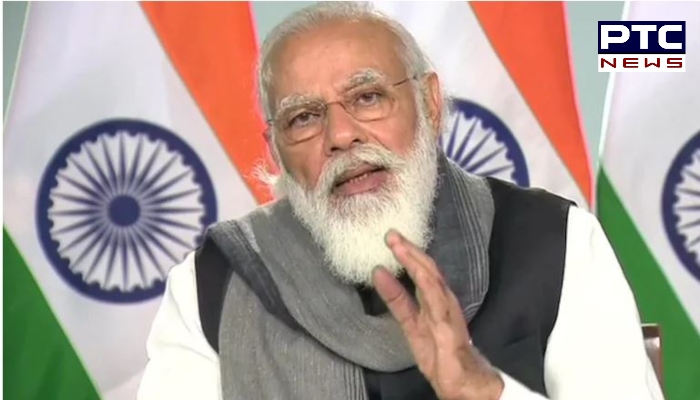 "The cold storage infrastructure will be modernised that will result in more investments in the agriculture sector. Farmers will be benefitted the most out of it," PM Narendra Modi added.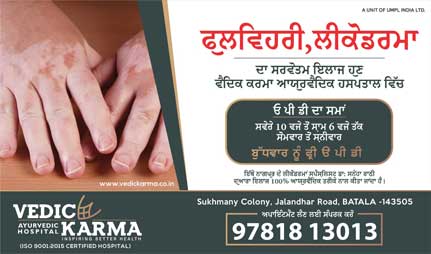 He further said that the Aatmanirbhar Bharat Abhiyan promoted efficiency in every sector. "Emphasis is being laid to re-energise technology-based industries in sectors in which India has a long-term competitive advantage," he added.
-PTC News