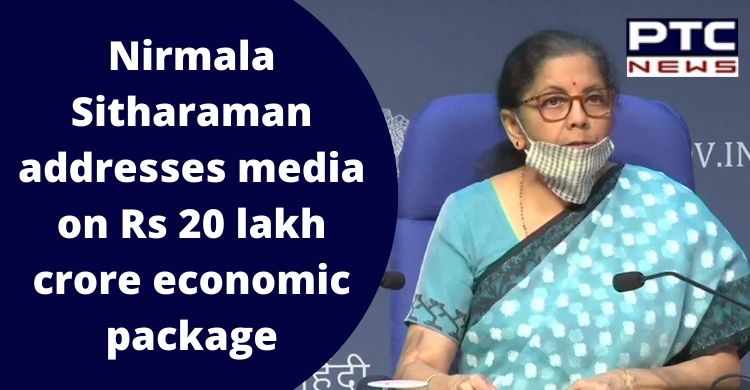 Union Finance Minister Nirmala Sitharaman on Wednesday unveiled the details of the economic package of Rs 20 lakh crore. She said that "PM laid out a comprehensive vision, and that vision was laid out after the wide consultations with several sections of the society." Essentially this is to spurt growth and to build a very self reliant India and that is why this whole initiative is called Atma Nirbhar Bharat Abhiyan, she added.

There are five pillars of 'Atmanirbhar Bharat- Economy, infrastructure, system, demography and demand, she said. Atmanirbhar (self-reliant) India does not mean India is to be an isolationist country, she added.
https://www.facebook.com/ptcnewsonline/videos/609497002985505/

On Tuesday, Prime Minister Narendra Modi pitched for a self-reliant India in the post Covid-19 world as he announced an economic package that is about 10 per cent of the country's GDP. Prime Minister said that the economic package would help every section of the society, including the workers, farmers, the middle class, industrial units and the MSME sector.
https://www.facebook.com/ptcnewsonline/videos/3110462319016949/