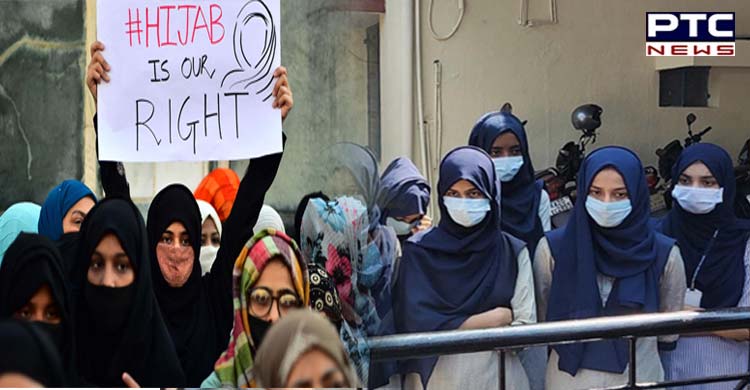 Chennai (Tamil Nadu), March 15: College students in Chennai have staged a protest against the Karnataka High Court's verdict over the hijab row on Tuesday.

Earlier in the day, the High Court dismissed several petitions challenging a ban on Hijab at educational institutions, stating that wearing Hijab is not an essential Islamic religious practice. Chief Justice Ritu Raj Awasthi, Justice Krishna S Dixit, and Justice JM Khazi of the Karnataka High Court said that no case has been made out for invalidating the Government Order of February 5.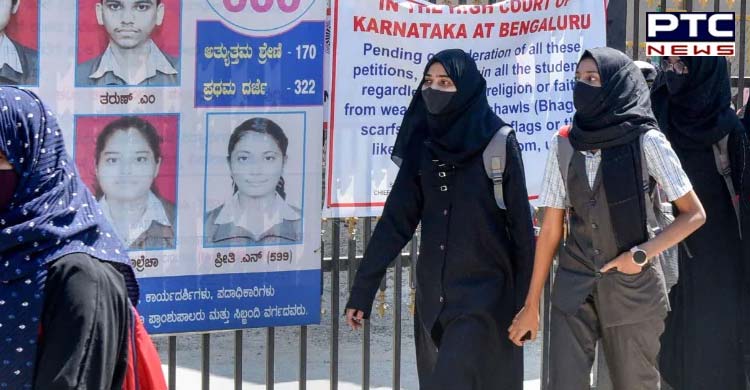 Visuals showing dozens of students from The New College sitting peacefully in protest, holding placards and signs to highlight their point went viral. Where one placard read 'Fight against cultural genocide' another said 'we support hijab'.
Also Read | Food inflation: Edible oil prices soar as Russia-Ukraine war hits sunflower oil import
The hijab protests in Karnataka began in January 2022 when some students of Government Girls PU college in the Udupi district of the state were allegedly barred from attending classes. Some students, during the protests, also claimed they were denied entry into the college for wearing hijab.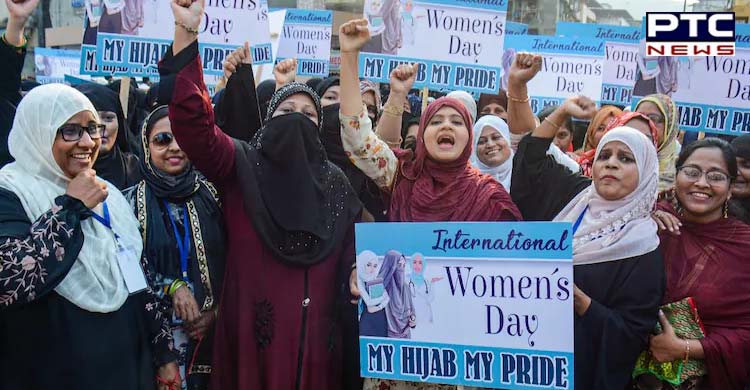 They stated that the hijab is protected under the Constitution's religious freedoms and that no college development body is equipped to determine whether it can be banned due to public order violations.
Following this incident, students from many colleges donned saffron stoles to Shanteshwar Education Trust in Vijayapura. Several colleges in the Udupi district were in the same boat.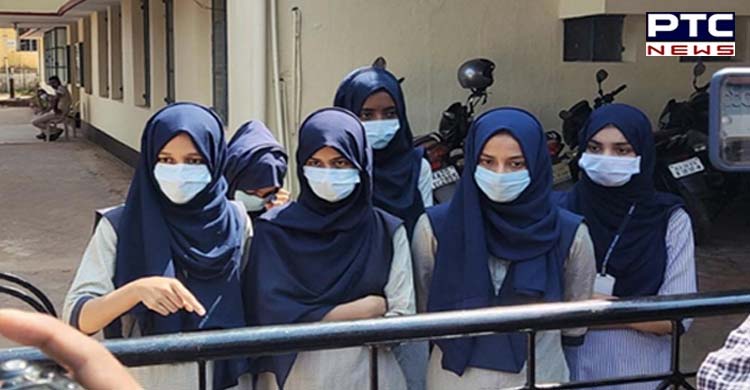 The pre-university education board issued a circular declaring that students can only wear school-approved uniforms and that no other religious practises are permitted in colleges.
Also Read | Rajnath Singh to give statement on 'accidental' firing of missile into Pak
-PTC News