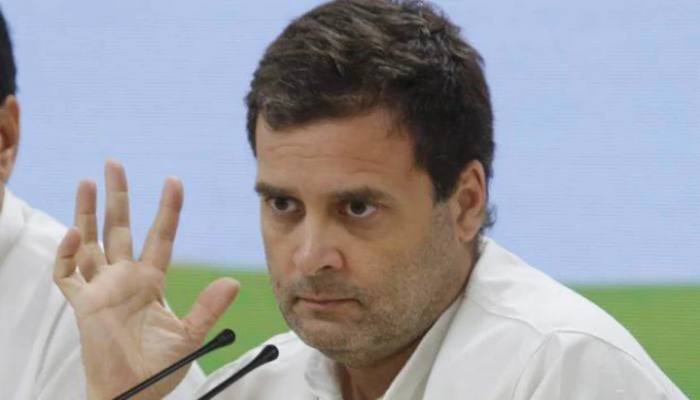 Rahul Gandhi has made it clear that he is not the Congress President adding that the party should now choose another party president, here on Wednesday. Rahul Gandhi has been adamant on the decision of resignation and has confirmed that he will be no more the Congress President, as per media reports. Reportedly, Rahul Gandhi told media persons in the Parliament that the party should quickly look after the new Congress President without any delay. The decision is definitely a major setback for the Congress Party.
https://twitter.com/ANI/status/1146340387373666304
Rahul Gandhi has been adamant on his resignation post-defeat in Lok Sabha Elections 2019 without stating any reason for the same. Congress party-led by Rahul Gandhi in Lok Sabha Elections 2019 was outlined by the BJP-led NDA government. Though Congress won the Assembly elections from Madhya Pradesh, Rajasthan where the competition was tough against the ruling party BJP, Congress was demolished by Narendra Modi-led BJP in the Lok Sabha Elections 2019.
Also Read: People are 'maalik' in democracy, Cong will do what they say: Rahul
Rahul Gandhi himself contested the Lok Sabha Elections from two constituencies, one from Amethi and the other one from Wayanad, Kerala. Rahul Gandhi won the seat from Wayanad but defeated by BJP Smriti Irani from Amethi. Sonia Gandhi and Priyanka Gandhi along with other senior Congress leaders tried to convince Rahul Gandhi to take back his decision, but Rahul Gandhi adamantly took a stand on his resignation and asked the party to find another one without delay.
-PTC News