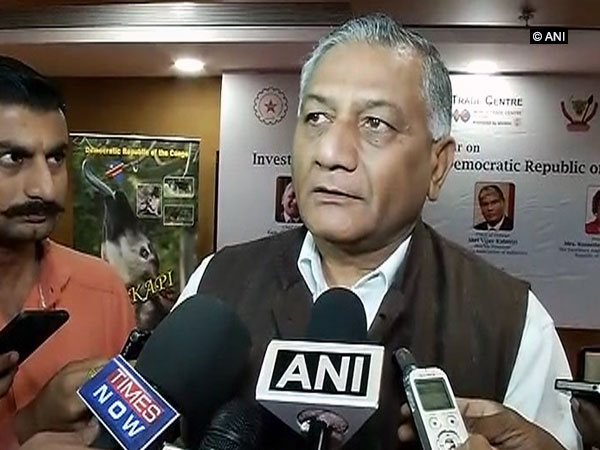 Mumbai (Maharashtra): Minister of State for External Affairs General (Retired) V.K. Singh on Thursday questioned the Pakistan military court's to sentence for former Indian naval officer Kulbhushan Jadhav's death especially when it has been established that he had a valid Indian passport.
Talking to media, Singh said, "Home Minister Rajnath Singh has given a very clear statement in the parliament, so I go by that. Kulbhushan Jadhav had a valid Indian visa, how can he be a spy?"
Stronly condemning Pakistan's decision to sentence to Jadhav to death, General Singh said, any such would amount to pre-planned murder.
Emphasizing that the government is committed to ensure the safety and security of all nationals, the Minister of State for External Affairs said, "We will take all necessary steps to safe guard our nationals anywhere in the world."
External Affairs Minister Sushma Swaraj has already warned Islamabad of consequences in bilateral relations if Jadhav's death sentence is carried out.
She said if the decision of the Pakistani court is implemented then it will be seen as a pre-meditated murder.
Jadhav, who was arrested in March last year by Pakistan and accused of espionage, was sentenced to death by a Pakistani military court on Monday triggering tension between the two South Asian neighbours.
— ANI