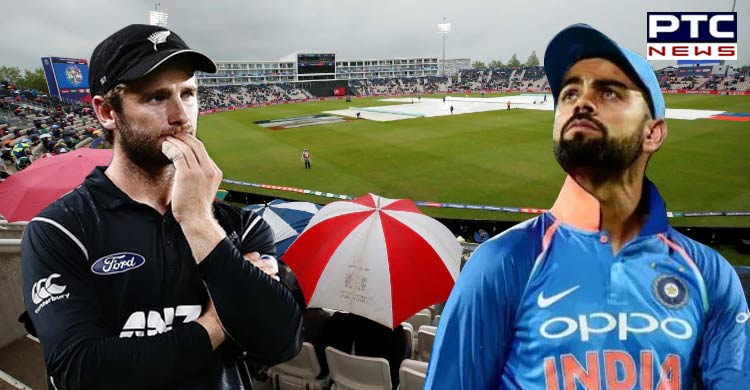 India vs New Zealand: Well, it's a million dollar question, what will happen if the first semi-final clash of ICC Cricket World Cup 2019 gets washed out? The first semi-final is scheduled to be played between India vs New Zealand in Manchester on Tuesday. The bad news is that the weather prediction is showing the rainy forecast on the match day while some fans were expecting it to be the intensified match.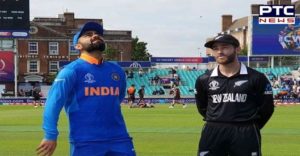 Let's take the curtains off. If India vs New Zealand semi-final match gets washed out, it will be played on the 'reserve day', i.e. the following day. Unlike the group stage matches, the International Cricket Council (ICC) has set a reserve day for both the semi-finals and finals in ICC Cricket World Cup 2019.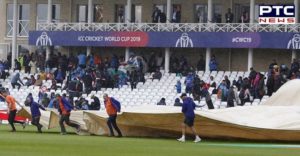 Unfortunately, the weather forecast is predicting the rains on the 'Reserve Day' as well. Hence, is the reserve day is washed out too, then India will automatically qualify for the finals given the courtesy of getting a higher number of points in the points table in ICC Cricket World Cup 2019.
Also Read: Rohit Sharma 27 runs away to break Sachin Tendulkar record, India vs New Zealand, 1st semi-final, ICC Cricket World Cup 2019
Interestingly, India vs New Zealand match was washed out in the group stages as well. India and New Zealand faced each other in ICC Cricket World Cup 2019 for just one time, and that too in Warm-up matches, where India succumbed to the thunder of Trent Boult resulting the victory of Kiwis over Men in Blue.
-PTC News