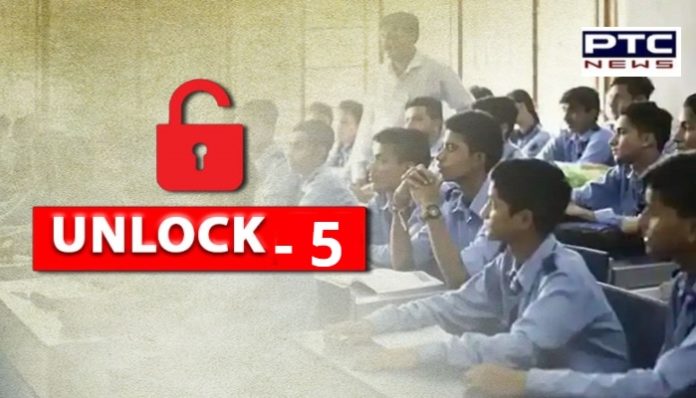 The Ministry of Home Affairs (MHA) on Wednesday issued Unlock 5 guidelines for opening up more activities in areas outside the Containment Zones.

As per the Unlock 5 guidelines, Cinemas, theatres, multiplexes can open with up to 50 percent of their seating capacity from October 15.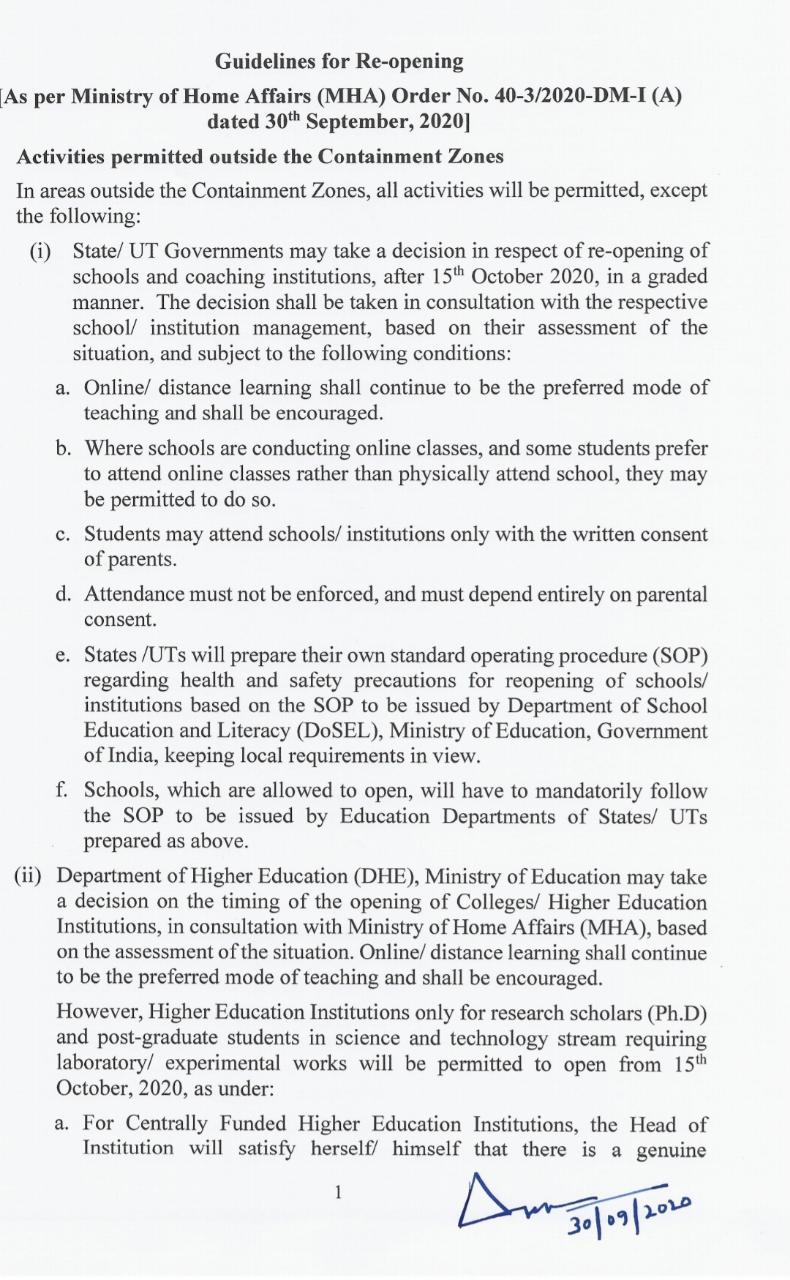 Likewise, the Swimming pools being used for training of sportspersons will be permitted to open. Business to Business (B2B) Exhibitions will be permitted to open, from October 15.
Also Read | Students of Class 9 and 12 allowed visiting schools outside containment zone, need written consent of their parents
Similarly, entertainment parks and similar places will be permitted to open.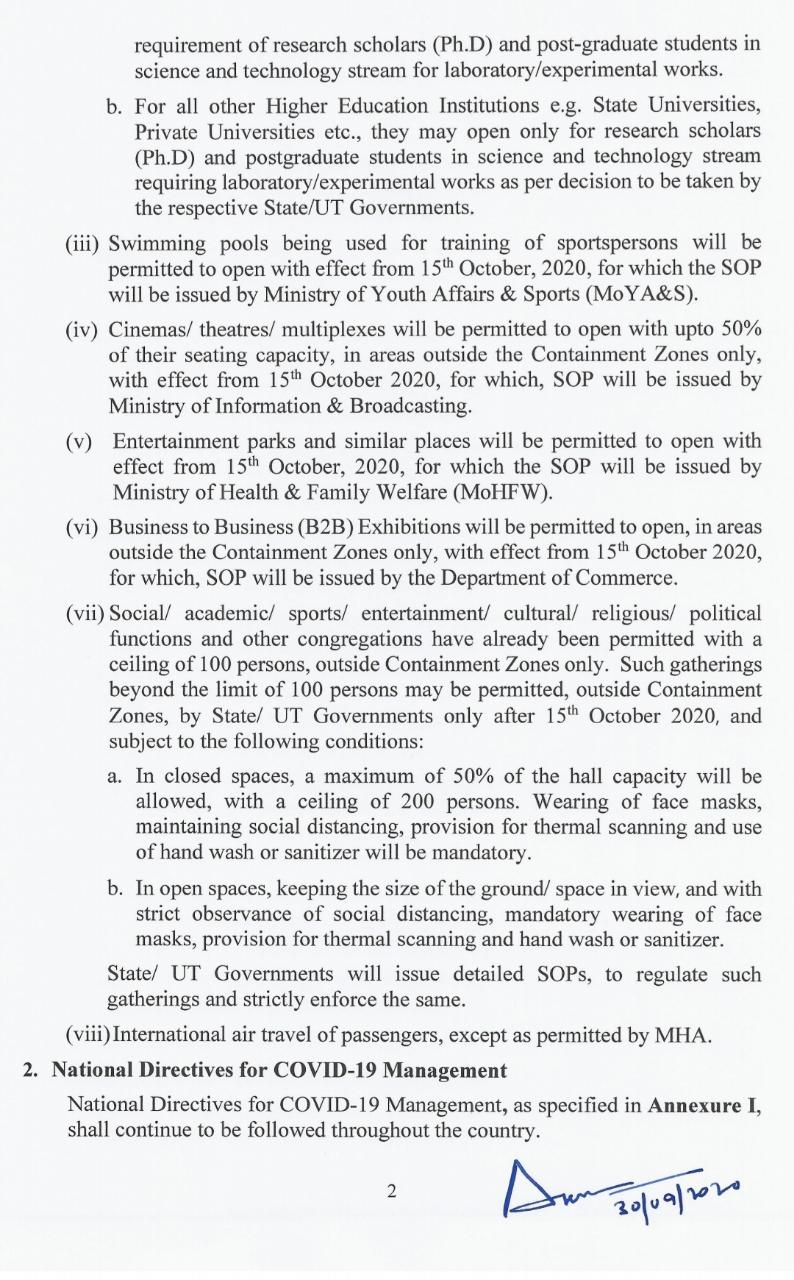 For the re-opening of schools and coaching institutions, state/ UT Governments have been given the flexibility to take a decision after October 15, 2020, in a graded manner. The decision shall be taken in consultation with the respective school/ institution management.
Also Read | MHA approves FCRA licence to Golden Temple for 5 years(Opens in a new browser tab)
The Department of Higher Education (DHE), Ministry of Education may take a decision on the timing of the opening of Colleges/ Higher Education Institutions, in consultation with MHA, based on the assessment of the situation. Online/ distance learning shall continue to be the preferred.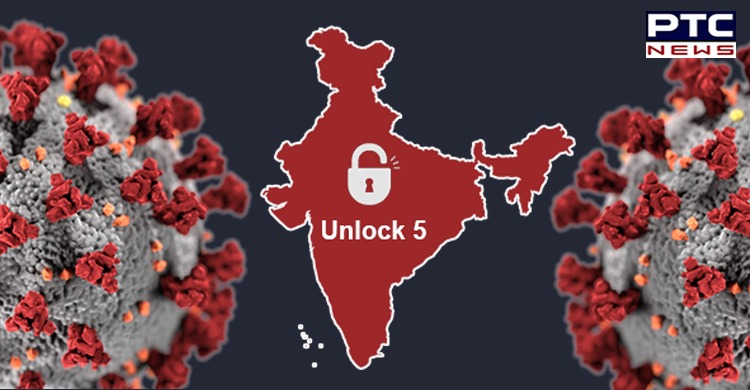 The social, academic, sports, entertainment, cultural, religious, political functions and other congregations have already been permitted with a ceiling of 100 persons, outside COVID-19 containment zones only, the Government of India said.
It is pertinent to mention that the States cannot impose lockdown outside the containment zones.
-PTC News