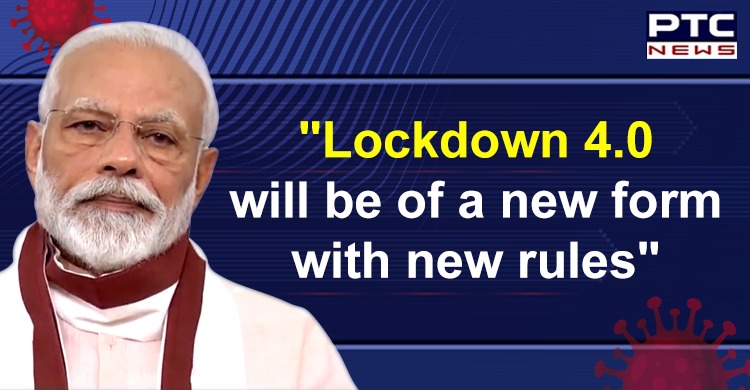 Prime Minister Narendra Modi on Tuesday announced that the fourth phase of lockdown will be having unique measures to combat coronavirus. PM Modi said that one virus has destroyed the whole world.

PM Modi said that "Scientists say that Corona will be a part of our lives for a very long time. But we can't let our lives remain confined around Corona. We will wear masks and maintain social distancing but we will not let it affect us. So lockdown 4 will be in a new form with new rules."
https://www.youtube.com/watch?v=A3YwGbX1oDs
He said that "Lockdown 4 will be based on the inputs that we will get from the states. Information on this will be given to you before May 18. We will fight coronavirus, while also moving ahead."

"Time has taught us that we must make 'local' the mantra of our lives. Global brands that are there today were once local too but when people there started supporting them they became global. That is why from today, every Indian must become vocal for our local products," he added.
Also Read | PM Narendra Modi announces economic package for self-reliant India
Furthermore, he said that "A self-dependent India is our new goal and resolve, and our efforts can make it happen. Take care of your health, and of those around you."
-PTC News