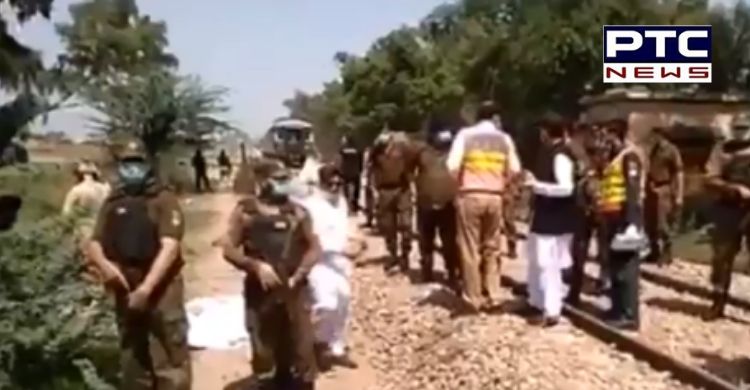 In a major accident, as many as 19 members of a Sikh family died and 8 were injured after the van in which they were travelling rammed into a train at a railway crossing near Farooqabad station in Pakistan on Friday.

According to the information, the accident took place near the main gate of the railway crossing in Sheikhupura district in Pakistan's Punjab. Reportedly, the train was coming from Karachi via Lahore while the Sikh family was going for pilgrimage.

As per the railway officials, the accident took place at a railway crossing without a barrier. Meanwhile, all the injured have been shifted to a nearby hospital, the officials added.
Also Read | 2018 Amritsar Train Accident: 4 MC Amritsar officials found guilty
When the accident took place, the wounded were given first aid by locals.
-PTC News