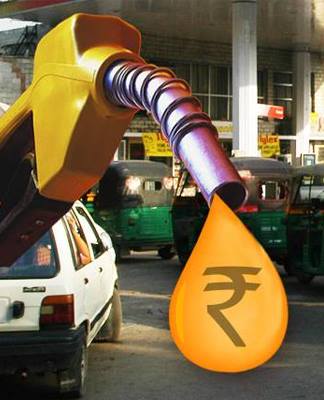 Petrol and Diesel Hike: 'Fuel price hike is scary for common man'
Petrol and diesel prices witnessed another hike on Saturday as petrol is being sold at a record high rate of Rs. 80.38 per litre in New Delhi, and diesel at Rs 72.51 per litre.
The people across the country have condemned the Narendra Modi- led government for the continuous increase in the fuel prices however the Modi government has declared that it will not cut excise duty on the fuel.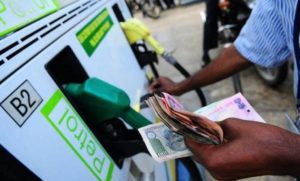 A resident from Delhi said, 'The price hike is scary for common man. If the prices go up with this speed then the situation can become worse in the coming days. Govt should think about it."
Meanwhile in Mumbai the petrol prices rose by 38 paise to be sold at Rs 87.77 per litre and diesel prices were hiked by 47 paise to Rs 76.98.
Diesel became dearer by 44 paisa a litre, selling at Rs 72.51 and Rs 76.98 per litre in Delhi and Mumbai, respectively.
Also Read: Diesel to touch 100 in no time
The consistent hike in fuel prices has led the opposition parties to blame the Modi government for mismanagement. Former finance minister P Chidambaram on Monday asked the government to bring petrol and diesel under GST.
The Congress has accused the government of "fuel loot" that it said had raised Rs 11 trillion ($152 billion) for the exchequer since Modi came to power in 2014.
"The mismanagement of the economy has led to high fuel prices," senior Congress leader Ashok Gehlot said. "When fuel prices were rising during (the previous government), taxes were reduced to take the burden off people."
-PTC News