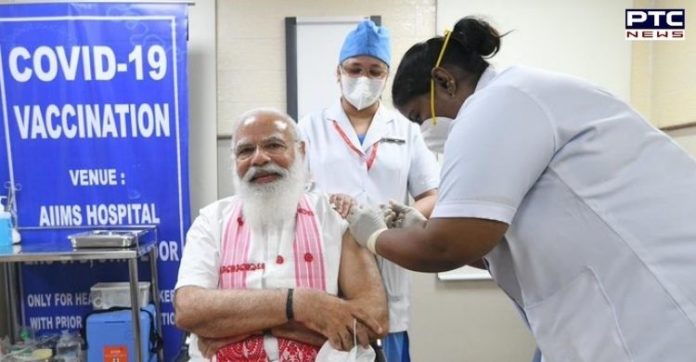 Prime Minister Narendra Modi on Monday took his first dose of the COVID-19 vaccine at All India Institute of Medical Sciences (AIIMS) Delhi. He was administered Bharat Biotech's COVAXIN.

After taking Bharat Biotech's COVAXIN, PM Narendra Modi said, "Took my first dose of the COVID-19 vaccine at AIIMS. Remarkable how our doctors and scientists have worked in a quick time to strengthen the global fight against COVID-19."
Also Read | FACT CHECK: Has Punjab government announced lockdown in the state?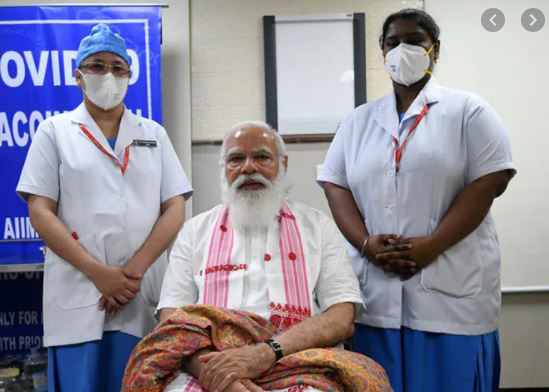 "I appeal to all those who are eligible to take the vaccine. Together, let us make India COVID-19 free," said PM Modi.

Sister P Niveda, from Puducherry, administered COVAXIN (Bharat BioTech) to PM Modi.
She said, "Sir (PM Modi) has been administered the first dose of Bharat Biotech's Covaxin while the second dose will be given in 28 days."
Also Read | Coronavirus India: MHA extends existing COVID-19 guidelines [Details Inside]
She added that "he asked us where do we belong to and after vaccination, he said, "Laga bhi di, pata hi nahi chala."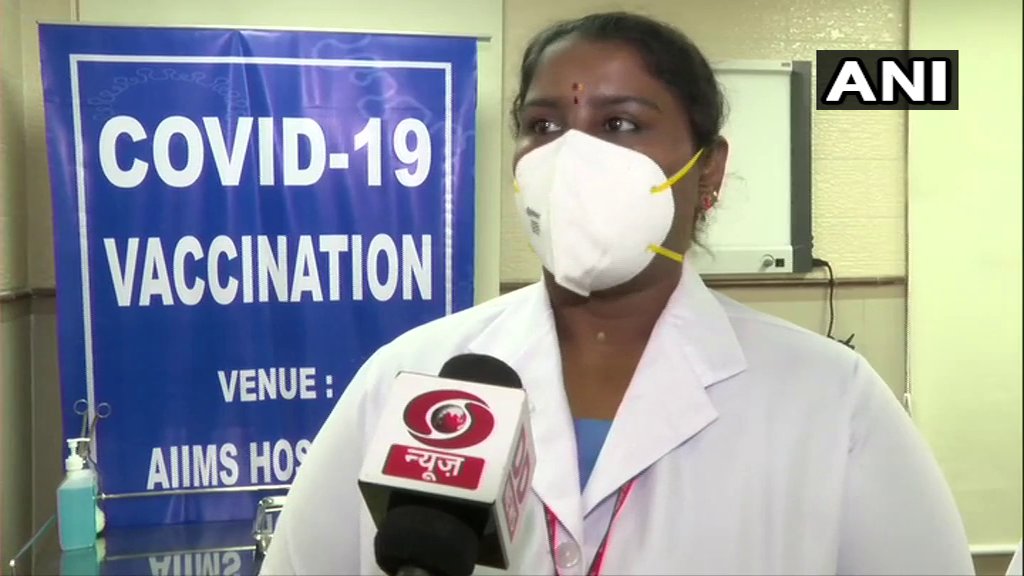 Meanwhile, people started arriving at BKC Jumbo COVID-19 hospital in Mumbai to get COVID-19 vaccination, as the nationwide drive to inoculate people above 60 years of age and those above 45 years with comorbidities, commenced on Monday.
India on Monday reported 15,510 new cases of contagion disease, 11,288 discharges and 106 deaths in the last 24 hours. With this, the total number of coronavirus cases increased to 1,10,96,731 while total discharges rise to 1,07,86,457, and the death toll mounts to 1,57,157.
Click here to read more articles on Health. 
-PTC News