Chandigarh, Nov 26: The Chandigarh Administration reconstituted the Press Accreditation Committee comprising of eight members, one member secretary and one chairperson.
Harpreet Singh Sahni, editor of PTC News, has been appointed as a member of the committee by Punjab Governor Banwari Lal Purohit.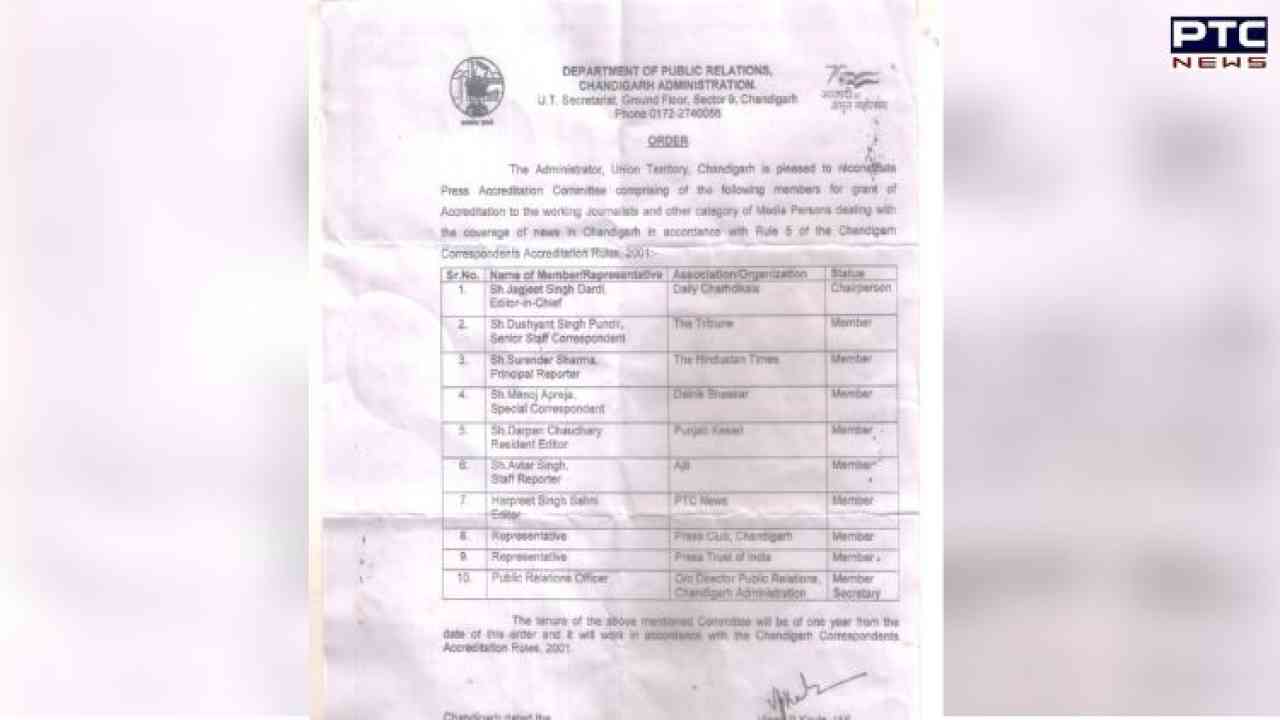 Padma Shri Jagjit Singh Dardi has been appointed as the chairman of the committee.
The Press Accreditation Committee aims at taking the decision regarding issuing press accreditation cards to the working Journalists and other category of media persons dealing with the coverage of news in Chandigarh in accordance with Rule 5 of the Chandigarh.
- PTC NEWS