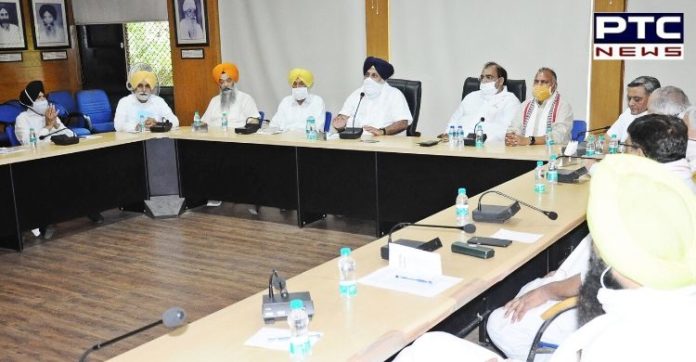 Shiromani Akali Dal (SAD) and Bharatiya Janata Party (BJP) will participate in All Party Meeting called by chief minister Captain Amarinder Singh on Wednesday. SAD-BJP has also asked Captain Amarinder to call another meeting next week to discuss the illicit liquor, seed and ration scams besides other burning issues of the State.

This was decided at a meeting of the SAD-BJP coordination committee which was presided over at the SAD head office by SAD President Sukhbir Singh Badal and State BJP President Ashwani Kumar.

The SAD-BJP coordination committee noted that the State exchequer had lost Rs 5,600 crore due to mushrooming of illegal distilleries and bottling plants besides the release of illicit liquor directly from distilleries. It said that in the case of seed scam, State farmers had lost Rs 4,000 crore due to the sale of spurious seeds of PR-128 and PR-129 paddy varieties.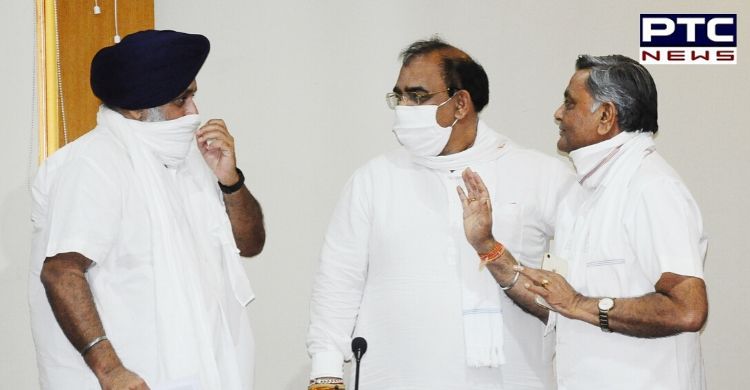 It also said that the poor of the State had suffered during the lockdown with the government diverting ration sent by the Centre to Congress leaders. The Committee said that a discussion should be held on all three scams to assess the loss suffered by the State as well as farmers and the poor at another All Party meeting which should be summoned next week.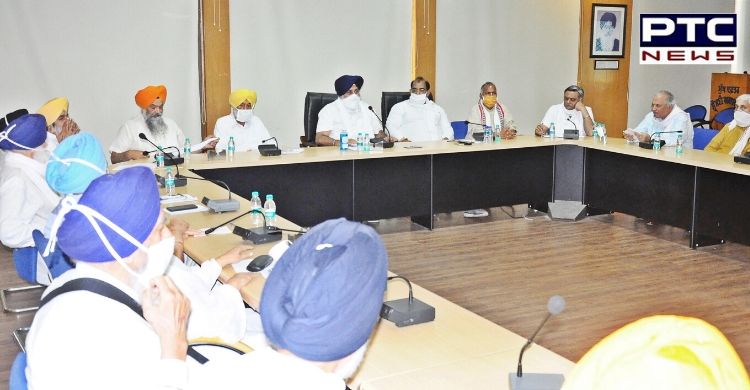 Sukhbir Singh Badal and Ashwani Sharma have also demanded that other pending issues of farmers including prevailing upon private sugar mills to release Rs 383 crore to sugarcane growers should also be taken up in the All Party meeting.
Also Read | Punjab and Haryana High Court refuses to stay Captain Amarinder govt's minibus permit drive
The joint SAD-BJP coordination meeting also observed a two-minute silence to commemorate the ultimate sacrifice made by twenty Indian soldiers, including four from Punjab, while countering Chinese aggression in the Galwan valley in Ladakh.
-PTC News