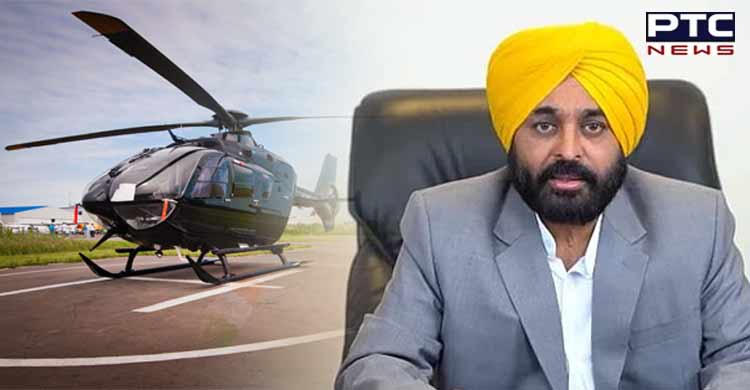 Chandigarh, October 19: The Punjab government is planning to lease a Dassault Falcon 2000 fixed-wing aircraft for one year for VIP use. Currently, the state hires fixed-wing aircraft on an as-needed basis, which it deems to be an expensive option.

The Aam Aadmi Party government has also floated a tender for this purpose.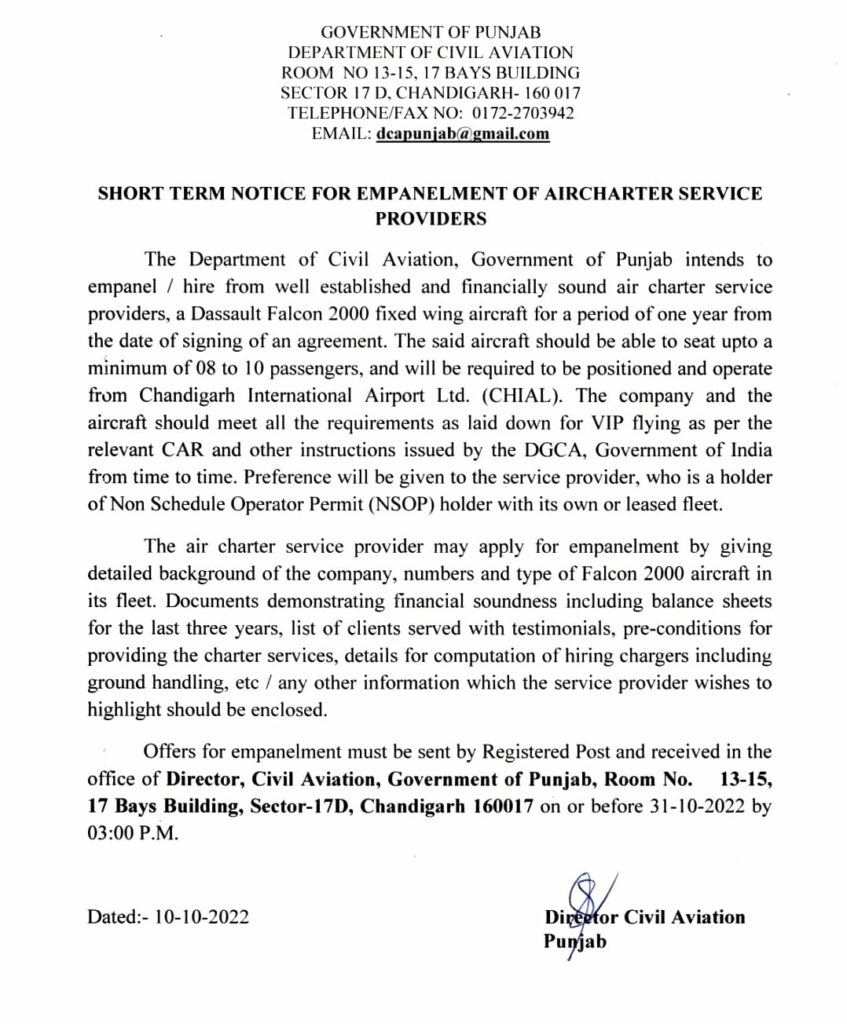 The state also has its own five-seater, twin-engine Bell 429 helicopter for VIPs, which was purchased in 2012 for around Rs 38 crore.
As per the expert estimates, hiring a fixed-wing aircraft on an as-needed basis costs somewhere between Rs 1.5 lakh and Rs 2 lakh per hour, excluding charges (such as 18% GST) to the state exchequer. Because the aircraft of the air charter service provider is based in Delhi or Mumbai, the state needs to pay an extra fee to arrange the aircraft.
Also Read | Congress presidential poll results: Counting to begin at 10 am

Meanwhile, the monthly maintenance fee for the leased aircraft would be lakhs. The Punjab government would also bear the expense of the pilot.
When compared to a helicopter, a fixed-wing plane is both faster and safer. According to officials, the aircraft will be able to accommodate up to a minimum of eight to ten passengers and would be based at Chandigarh International Airport.
Also Read | New Omicron variant in India: Union health minister stresses on Covid appropriate behaviour

-PTC News (Report by Ravinder Meet)