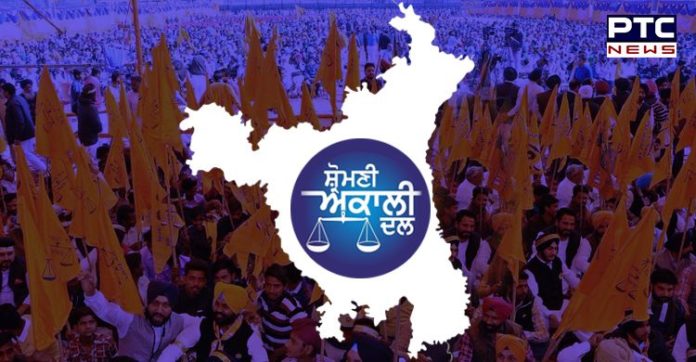 SAD to hold second Haryana rally at Ratia on December 2.
The Shiromani Akali Dal (SAD) will hold its second rally in Haryana after the massive success of the Pipli rally in August, at Ratia in Fatehabad district on December 2.
Also ReaD: SAD to Organise protest rally on 7th October in Patiala
Disclosing this here today, party Haryana Incharge Balwinder Singh Bhundur said a decision to this effect was taken following a meeting of senior leaders including S Sikander Singh Maluka and party Haryana President Sharanjit Singh Sotha which was presided over by SAD president Sukhbir Singh Badal.
Mr Bhundur said the December 2 rally would cover the districts of Fatehabad, Sirsa, Hisar and Jind and was part of the party's efforts to strengthen the SAD, Haryana unit. He said this was being done as part of the party's decision to contest the forthcoming assembly elections on its own.
ALso Read: Sukhbir Badal expresses gratitude to Akali workers for making Patiala Jabar Virodhi rally a huge success
The senior Akali leader said the party had also drawn up a schedule for holding meetings in Fatehabad and Sirsa which would be addressed by Mr Sikandar Singh Maluka, Jind by Mr Surjit Singh Rakhra and Hisar by Parminder Singh Dhindsa in the next month to make the December 2 rally a resounding success.
Others who attended the meeting included Balbir Singh Killianwali, Veer Bhan Mehta, Sukhwinder Singh Gill, Baldev Singh Khalsa and Baba Gurmit Singh Tirlokwala.
-PTC NEWS