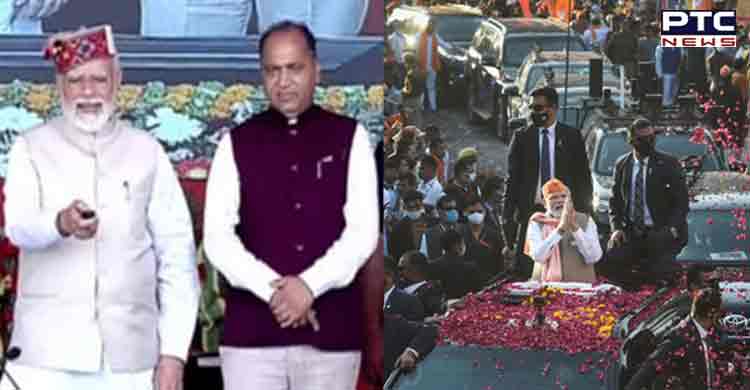 Shimla (Himachal Pradesh) [India], May 31: Prime Minister Narendra Modi arrived at Shimla on Tuesday to participate in the 'Garib Kalyan Sammelan' and release the 11th instalment of financial benefit under the Pradhan Mantri Kisan Samman Nidhi (PM-KISAN) scheme.

People showered flower petals on PM Modi's cavalcade en route to Ridge Maidan in Shimla.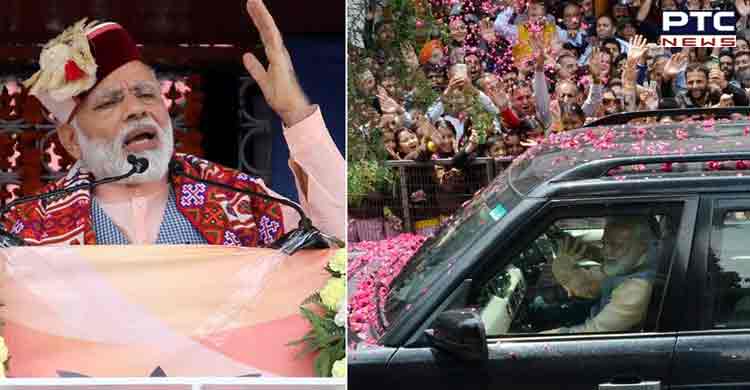 Also Read: India, Pakistan Indus water talks enter final day on positive note
Attacking Congress and coming down heavily against Congress, Prime Minister Narendra Modi said that the people earlier used to talk about "atki-latki-bhatki (stuck, hanging, derailed)" schemes which the perception now stands changed for better.
"Before 2014, the government had considered corruption as an essential part of the system. Instead of fighting corruption, the then government had succumbed to it. The country witnessed how the money of the schemes was looted before reaching the needy," charged PM.
During the Sammelan, Prime Minister sought feedback about the various welfare programmes being run by the government from public representatives across the country.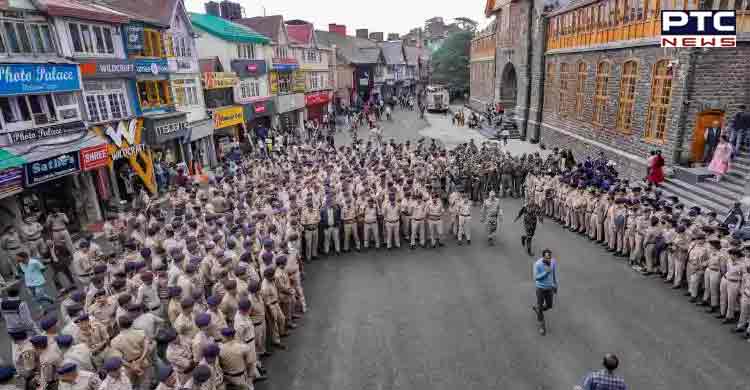 According to Prime Minister's Office, the endeavour of the Sammelan was to make the reach and delivery of government programmes more efficient so as to improve the ease of living of the citizens of the country.
PM Modi said his government has removed 9 crore fake names from the list of beneficiaries of various schemes.
Moreover, PM Modi also released Rs 21,000 crore to more than 10 crore beneficiary farmers under the Pradhan Mantri Kisan Samman Nidhi (PM-KISAN) scheme. He interacted with beneficiaries of different government schemes at the event to mark the eighth anniversary of the NDA government at the Centre.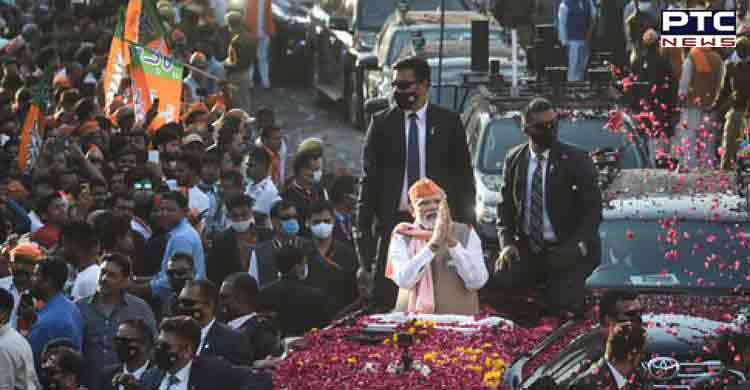 Also Read: Punjab transfers 119 excise and taxation officers
Prime Minister Narendra Modi-led BJP government completed its eight years at the Centre on May 30. On this occasion, Prime Minister will also interact with the beneficiaries of (PM-KISAN) across the country.
-PTC News