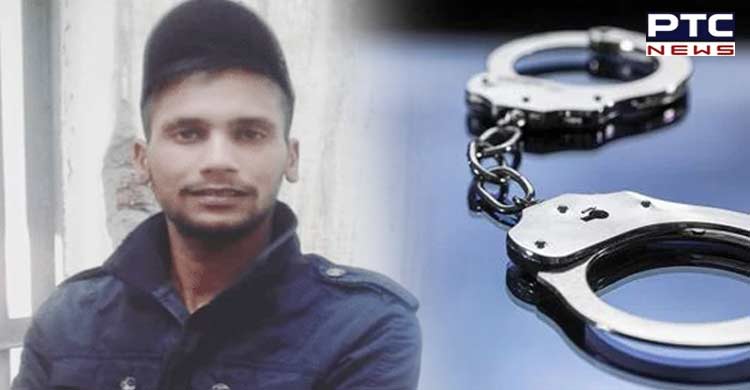 Bhatinda, June 10: Punjab Police have arrested Harkamal Ranu of Bathinda, one of the eight sharpshooters who allegedly fired at Punjabi singer Sidhu Moosewala on May 29.

The family members of the arrested accused claim that they have handed over Harkamal to the police, said media reports.
Earlier, on Monday, the Punjab Police claimed that they have identified eight suspected sharpshooters, who allegedly killed Punjabi singer Sidhu Moosewala at Mansa on May 29.
As per information, the accused have been identified as Manpreet Singh Mannu, Jagroop Singh Roopa and Harkamal alias Ranu from Punjab, Priyavrat Fauji and Manjeet alias Bholu from Haryana, Saurav Mahakal and Santosh Jadhav from Pune and Subhash Banuda from Rajasthan.
Also Read | Sidhu Moosewala killing: Interpol issues Red Corner Notice against gangster Goldy Brar
Meanwhile, International Criminal Police Organization (Interpol) issued Red Corner Notice (RCN) against gangster Satinderjeet Singh alias Goldy Brar on Thursday.
Brar was allegedly involved in the killing of Punjabi singer Sidhu Moosewala. He had, earlier, claimed the responsibility for Moosewala's murder.
"Goldy Brar is suspected to be operating from Canada while Rinda is suspected to be operating from Pakistan," a senior police official stated.
Punjabi singer Sidhu Moosewala was shot dead on May 29 by unknown assailants in Punjab's Mansa district. The investigation into the matter is underway and Punjab Police has claimed to have several leads in the case.
Also Read | Sidhu Moosewala's fan dies by suicide in Derabassi
-PTC News