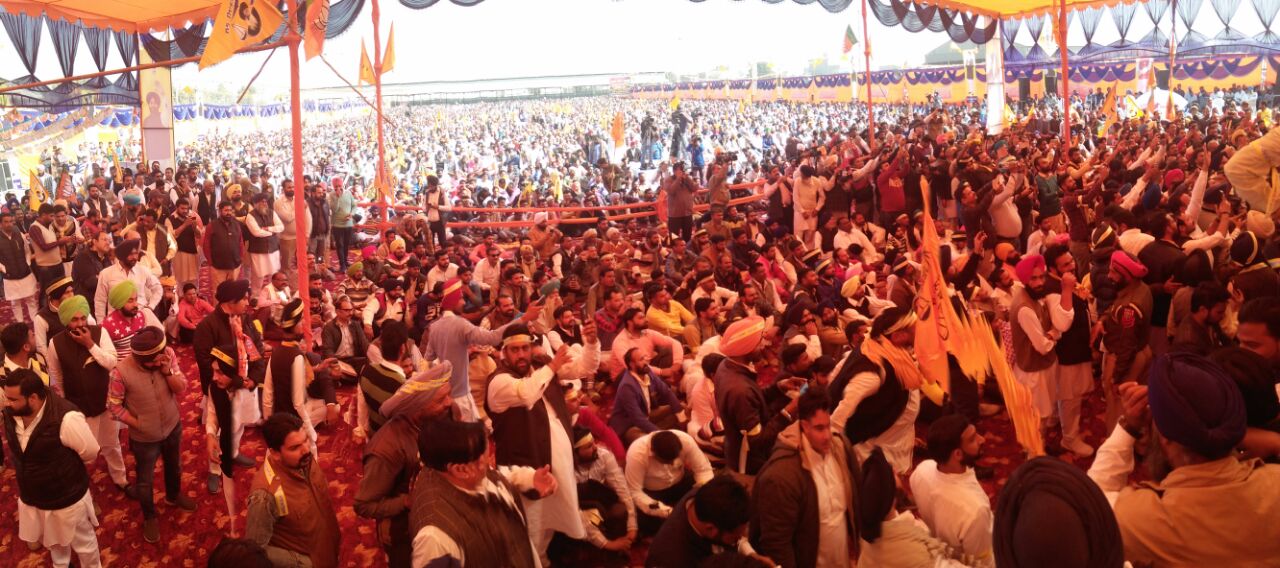 President of Shiromani Akali Dal, Sukhbir Singh Badal addressing 'Pol Khol rally' in Fazilka attacked Congress government saying they have not fulfilled any promises made at the time of elections instead have taken away from the poor the basic facilities.
'The congress government has failed miserably to fulfill its promises made at the time of elections. They have not only backed out from their promises but have also taken back what we had given to the poor. About 20,000 to 25,000 families are today deprived of the Pension schemes, Shagun Scheme, Gas connection and Insurance Scheme and various other benefits that were provided to them by SAD-BJP government,' Sukhbir Singh Badal said in the rally.
'The CM who says, I won't run the election again, what good will he do to the state and its people?' Sukhbir Badal questioned.
Talking about the ideology and governance of SAD-BJP government, he said 'My father, Parkash Singh Badal held the hands of the farmer, the poor and the villagers. He made sure he visited villages and all the areas in Punjab to comfort the poor and provide them with facilities they were in need, in order to upgrade their lifestyle.'
'His ideology and ways of governance made him the leader of Punjab for a decade.' Sukhbir Badal said.
Commenting on the governance and working of Congress, Sukhbir Badal said, 'Punjab Chief Minister, Captain Amarinder Singh is the first CM who has never visited any village or city to see the ground realities of his state. He has never been to his own office, let own the plight of the state.'
Saying 'sarkar di niyat hi theek nahi', Sukhbir Singh Badal said, 'If I had five more years,I would have changed the state of Fazilka. I had decided to spend 30,000 crore on Fazilka to make cemented roads in the village.'
-PTC News