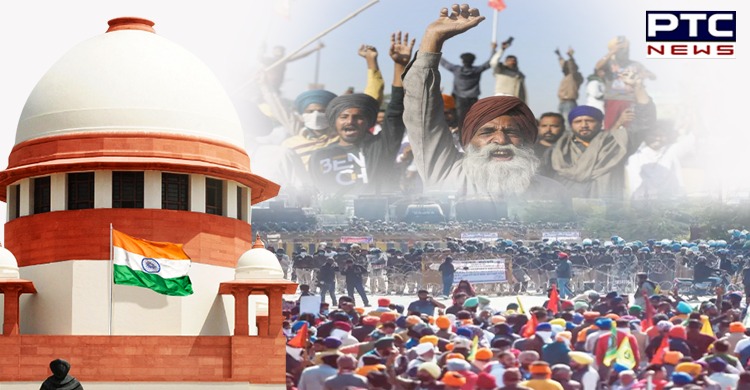 Supreme Court on Farmers protest and Farm Laws 2020: Supreme Court (SC) on Tuesday while hearing several petitions challenging farm laws 2020 and removal of protesting farmers from Delhi borders put a stay on implementation of farm laws.

Meanwhile, the SC-appointed panel will comprise Bhupinder Singh Mann, Pramod Kumar Joshi, Ashok Gulati and Anil Dhanwant. 
Advocate ML Sharma, who filed a plea challenging the farm laws 2020, told the top court that farmers have said they will not appear before any committee to be constituted by the court.
Also Read | Farmers Protest: SC slams Centre, says it will pass order in parts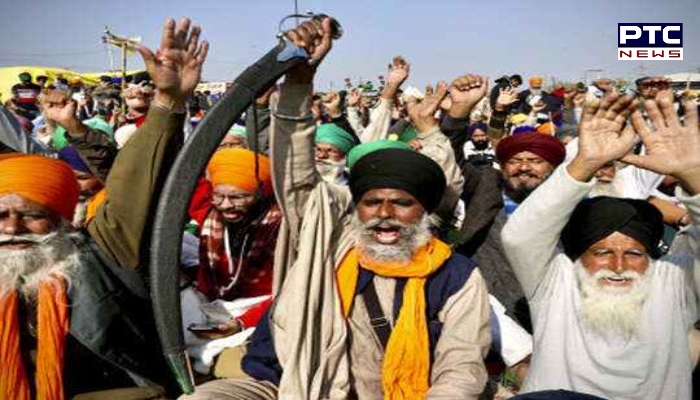 "We're concerned about the validity of the laws and also about protecting the life and property of citizens affected by farmers protest," the SC said.

"We are trying to solve the problem in accordance with the powers we have. One of the powers we've is to suspend the legislation and make a committee, said CJI Sharad Arvind Bobde.
Also Read | PTC News now made free on PTC Play App for farmers
"This committee will be for us. All of you people who are expected to solve the issue will go before this committee. It will not pass an order or punish you, it will only submit a report to us," the Supreme Court said while hearing the petitions over farmers protest and farm laws 2020.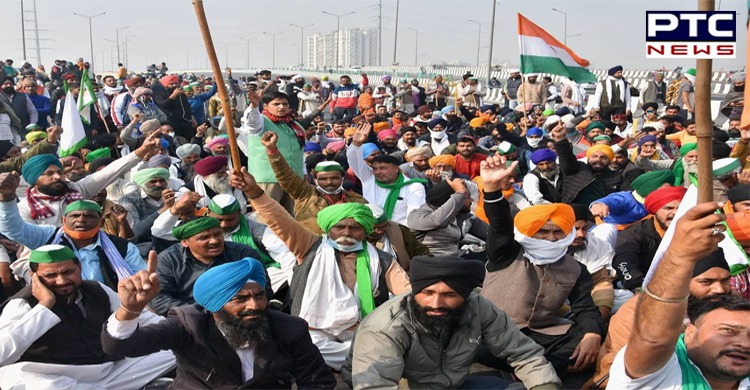 The apex court also said that "We are forming a committee so that we have a clear picture. We don't want to hear arguments that farmers will not go to the committee. We are looking to solve the problem. If you (farmers) want to agitate indefinitely, you can do so."
"Advocate ML Sharma said that the farmers were saying many persons came for discussions, but the main person, the Prime Minister did not come. We cannot ask the Prime Minister to go. He is not a party in the case," said CJI.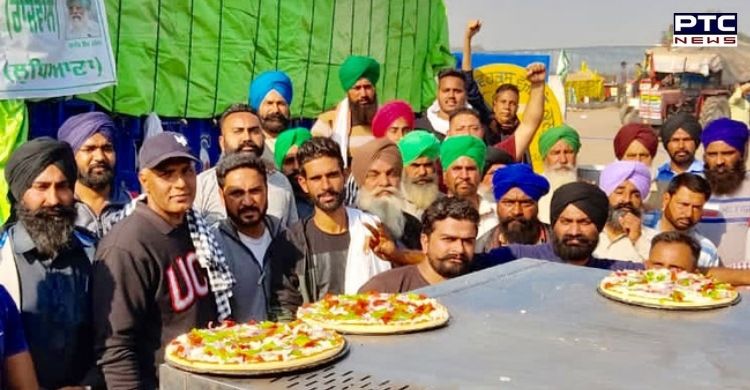 "The committee is part of the judicial process in this case. We are planning to suspend the laws but not indefinitely," the CJI said.
Senior advocate Harish Salve appearing for one of the petitioners said that staying implementation of the laws shouldn't be seen as a political victory. "It should be seen as a serious examination of concerns expressed over the legislations," he added.
Meanwhile, senior advocates Dushyant Dave, HS Phoolka, Colin Gonsalves, who are representing 400 farmers' bodies, did not join SC's proceedings on Tuesday. "They were supposed to consult the farmers on the formation of a committee and come back today," Harish Salve said before SC.
"We will say in the order that farmers may apply for permission to the Delhi Police Commissioner for protests at Ramlila Maidan or other locations," said SC during the hearing on farmers protest.
"There is an application before us which says that there is a banned organisation which is helping this protest. Can the Attorney-General accept or deny it?" said CJI. Attorney General KK Venugopal said that "we have said that Khalistanis have infiltrated into the protests."
"If there is infiltration by a banned organisation and somebody is making an allegation here before us, you have to confirm it. File an affidavit by tomorrow," CJI told Attorney General. "We will file an affidavit in this regard and place the IB records," AG replied.
Meanwhile, the Supreme Court issued a notice on the Delhi Police's application filed seeking to stop the proposed tractor rally by protesting farmers on Republic Day.
Earlier on Monday, the Supreme Court had slammed the Centre for its response to farmers protest against farm laws 2020.
-PTC News