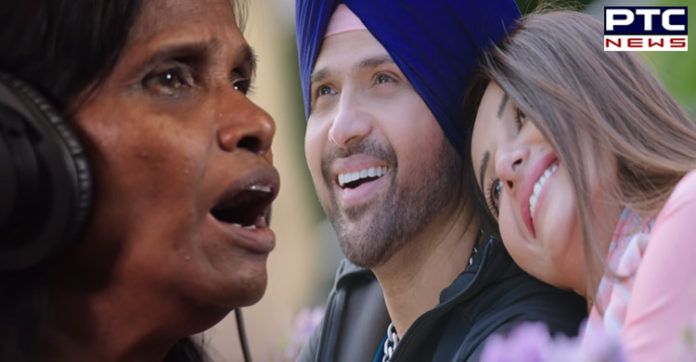 Teri Meri Kahani Song Review: The much-awaited song of Himesh Reshammiya and Ranu Mondal from the film, "Happy Hardy and Heer" is out now. This is a much awaited song, with the entire country waiting for Ranu Mondal's mesmerizing performance ever since an Instagram post informed that she would sing in Himesh Reshammiya's upcoming film. The song is a throwback to Himesh's hit, Tera Suroor.
"Teri meri kahani" features Reshammiya, actress Sonia Mann and Ranu Mondal. It's a soft, romantic number and Ranu's voice complements it to perfection. The song, written by Shabbir Ahmed, has been released by Tips Official. Reshammiya has given the music.
The song is the testament to the fairy tale story of Ranu Mondal who went from destitution to stardom overnight, all because of an internet video. She was seen and filmed at Howrah station in West Bengal, singing Lata Mangeshkar's song, "Ek pyaar ka nagma hai".
Also Read: Ranu Mondal records another song with Himesh Reshammiya, Watch video
The video was an instant hit and people were glued to their computer and phone screens listening to the exceptionally melodious voice in an extremely difficult setting. The video landed Ranu a break in Himesh Reshammiya's movie, Happy Hardy and Heer. Introducing Ranu on a reality show, Himesh Reshammiya said that Salman Khan's father Salim Khan advised him to give talent a chance whenever he found it and that is what he did with Ranu. All said and done, Ranu Mondal's remarkable story will inspire fascinate people for a long time to come.
-PTC News