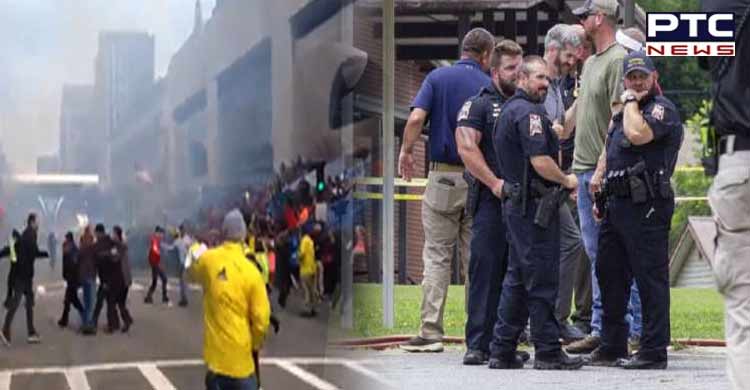 Boston (US), September 14: After unconfirmed reports of an explosion and minor injuries to at least one person, the Boston Police bomb squad on Tuesday (local time) cordoned off an area of Northeastern University to examine a pair of suspicious packages.

Boston police were looking into a package that detonated when it was opened near the university's Holmes Hall, which houses Northeastern's creative writing programme. According to NBC Boston, the FBI was assisting with the investigation.
They declined to provide further details, but WCVB-TV reported that an individual was taken to a hospital and that firefighters and paramedics were at the location.
According to WBZ-AM radio, the person received minor injuries.
According to Northeastern University, the package was delivered at 7 p.m. to Holmes Hall on Leon Street and detonated when a staff member opened it. The victim, a 45-year-old man, was rushed to the hospital with minor hand injuries.
Police arrived just before 7:30 p.m., and the university asked students gathering for an evening journalism class at the hall to evacuate.
Northeastern University is a private university located in downtown Boston.
Also Read | BMW to set up auto parts manufacturing plant in Punjab, says CM Bhagwant Mann
Boston police, Boston fire, and Boston EMS have all responded, and the building has been evacuated. An FBI official also stated that they are aiding the Boston Police Department in an investigation at Northeastern University.
When questioned if there was a threat to the general public during a press conference Tuesday night, police said the investigation was ongoing and that updates would be made later. Northeastern University police stressed that the campus was secure while investigators were on the scene.
"It's very important to note that our campus is secure and we will maintain a secure campus in perpetuity," stated Northeastern University Police Chief, Michael Davis.
The incident shocked the community. Other universities have issued advisories to students to report anything suspicious.
Also Read | AAP initiates 3-level probe into 'audio leak' case of Punjab Minister Fauja Singh Sarari
-PTC News