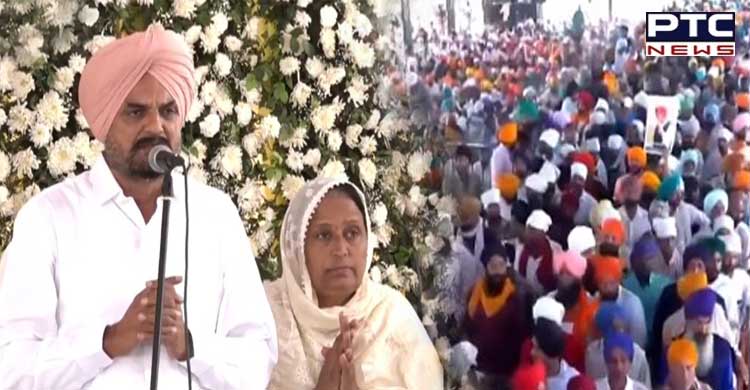 Chandigarh, June 8: Amid the scorching heat, a large number of people from various walks of life on Friday gathered at Mansa's Grain Mandi to attend the Antim Ardas of Punjabi singer Sidhu Moosewala, who was shot dead in broad daylight on May 29. The slain singers' parents were inconsolable.

People were seen wearing t-shirts with the pictures of Sidhu Moosewala printed on them with the message 'legends never die'. Several children were dressed like him. Many people were also carrying posters mentioning 'black day on May 29' and 'Moosewala amar rahe' and demanded 'justice for Moosewala'.
Also Read | Watch Antim Ardas LIVE: It's as if a part of Sidhu Moosewala's kin, friends and fans has gone with him
Addressing the gathering, Sidhu Moosewala's father Balkaur Singh expressed gratitude to everyone for all support amid this hour of crisis. He also urged his fans and the public not to believe in any rumours. He said the investigation into his son's murder was on and in case of any progress, he would himself update everyone.
"Shubh's loss is irreparable. He was very down to earth personality. I have had always remained like a shadow with my son. Unfortunately, on May 29, I was not with him.  Shubhdeep Sidhu always believed in standing with the truth."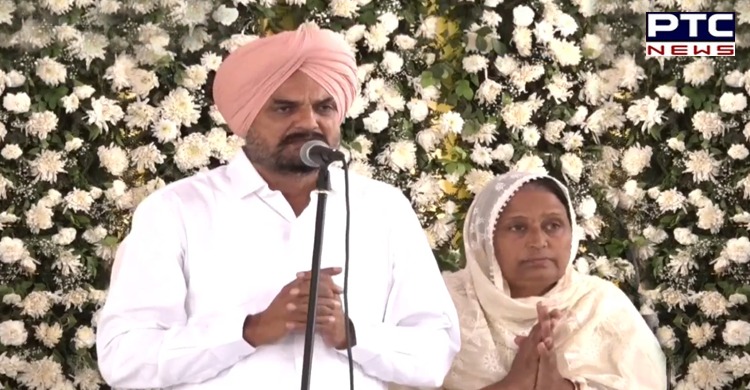 On security, he said they never felt threatened. He again appealed to the public not to spread fake news and spread any kind of rumours on social media.
Moosewala's father said his son had never done anything wrong with anyone, therefore he never felt like hiring private security.
Sidhu Moosewala's father also clarified that no one ever forced his son to contest the recent Punjab Assembly elections. He said Sidhu Moosewala had contested the elections as per his will.
Also Read | First of its kind: Drug trial eliminates cancer in every patient
Balkaur Singh said he would make efforts to keep his son alive till his last breathe.
On the occasion, his mother Charan Kaur urged everyone to plant one sapling each as a tribute to her son and tend to it.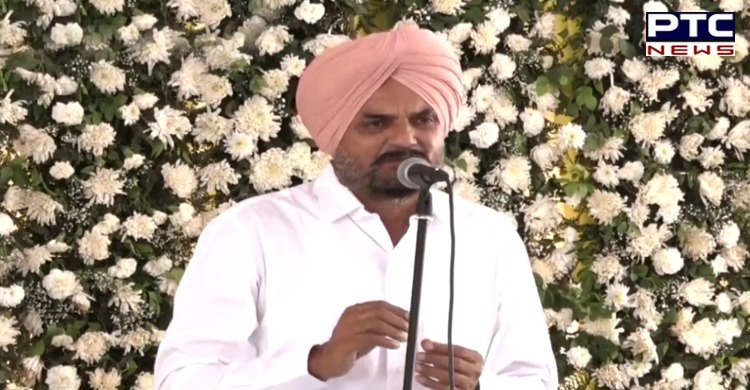 Shubhdeep Singh alias Sidhu Moosewala was shot dead in Punjab's Mansa district on May 29, a day after the state government withdrew his security cover along with that of over 400 others.
The state police had termed the incident a case of an inter-gang rivalry and had said the Lawrence Bishnoi gang was behind it. Canada-based Goldy Brar, who is the member of Bishnoi gang, had claimed the responsibility of the murder. This murder was in "retaliation of youth Akali leader Vicky Middukhera's murder that took place last year".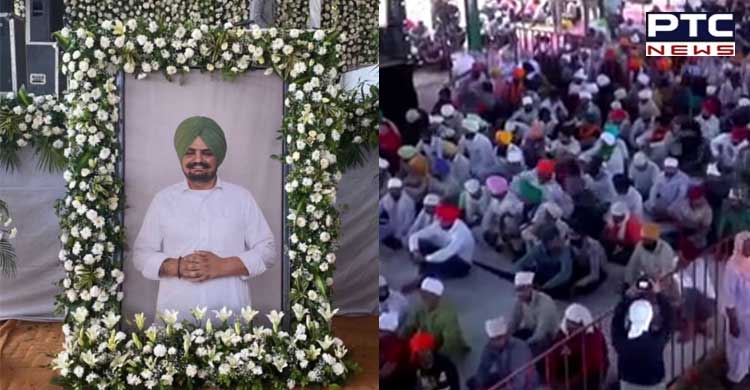 -PTC News