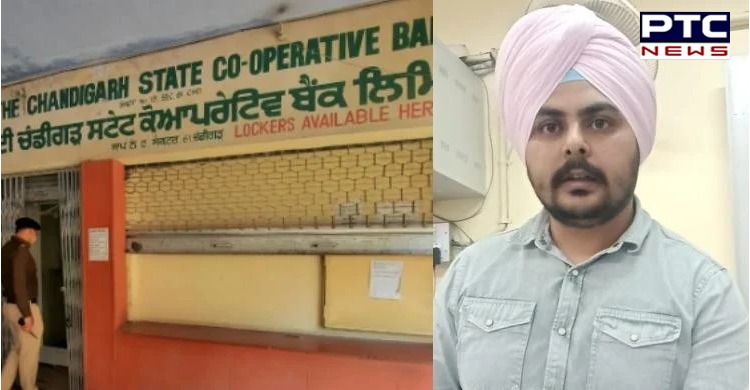 In Sector 61, Mohali, a daytime robbery of Rs 10.5 lakh has come to light. The robbery took place at Chandigarh State Cooperative Bank, where some robbers at gunpoint looted money and fled the scene.
Police rushed to the spot as soon as the incident was reported and started searching the area, along with the CCTV cameras in the area and in the back, so that the culprits can be traced.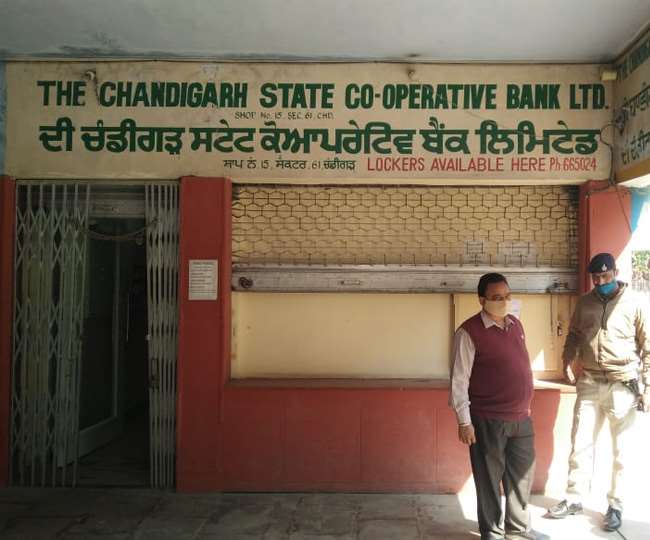 Also Read | RS passes Jammu and Kashmir reorganization (Amendment) Bill 2021
The bank employees told the police that the masked man was first asking for details of his bank account and he took the opportunity to point a pistol at the bank employees and looted around Rs 1.5 lakh from the bank.

https://www.youtube.com/watch?v=2lqVqZAmvMk&feature=youtu.be
The whole incident was captured on CCTV. After receiving the information, the police have set up roadblocks in Mohali and Chandigarh and are interrogating the bank employees.
Also Read | Ad supporting farmers' protest featured in Fresno during Super Bowl
Police are also searching the surrounding CCTV cameras. Surprisingly, there is also a police outpost a few steps away from where the robbery took place. Now call it the lofty courage of the robbers or the incompetence of the police.
-PTC News