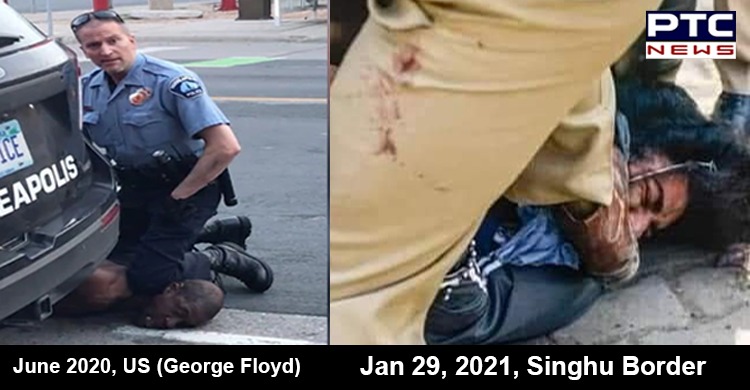 Violence at Singhu border compared to George Floyd death: After Red Fort incident and violence on Republic Day 2021, the farmers protest has intensified while on the other hand opposition is using all means to sabotage the farmers' protest.

The farmers protest was peaceful since Day 1 until Republic Day 2021 when violence took place during tractor march and the incident of Red Fort took place.
Also Read | Kisan Andolan: FACT! Real farmers refused to put any other flag on Red Fort [VIDEO]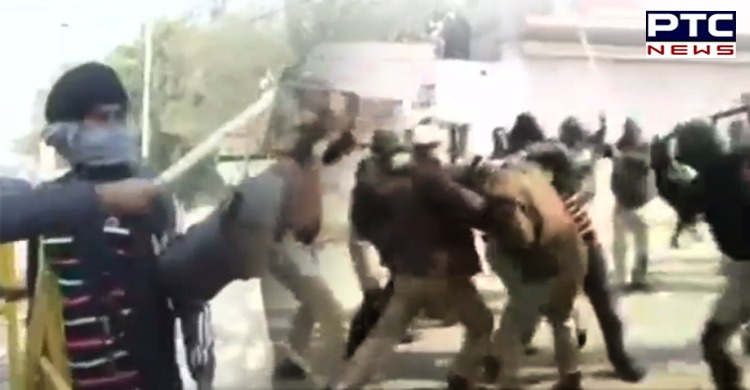 In a recent incident, a violence took place at Singhu border where a total of 44 people were arrested by Delhi Police. Meanwhile, a picture from the incident is making rounds on social media where a man, identified as Ranjeet Singh, was thrashed by Delhi Police.

According to the police statement, Ranjeet Singh attacked police while a video of the incident clearly shows different side. In a video, a group of people claiming to be locals resorted to stone pelting at farmers and vandalised their tents.
Also Read | Delhi Police arrests 44 people in connection with Singhu border violence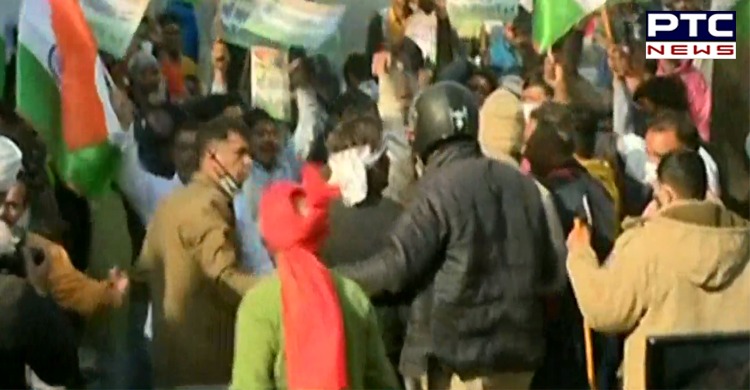 During this, he was lying on the street while a police officer knelt on his neck.
People on social media compared it to the incident of George Floyd, an unarmed black man, who was lying on the street while Minneapolis police officer Derek Chauvin knelt on his neck for over nine minutes after which he stopped breathing and died.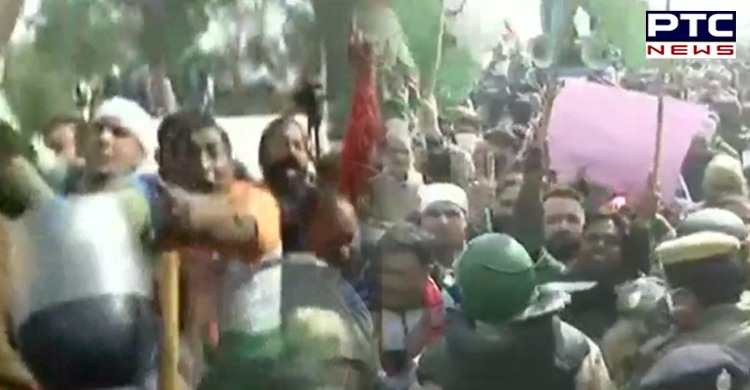 The death of George Floyd sparked a row as people in huge number came on the streets protesting and saying: "Black Lives Matter."
Let's not fight against each other as all lives matter.
-PTC News