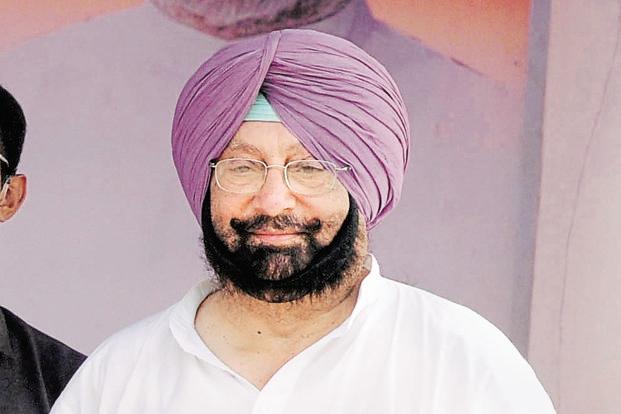 Chandigarh: Punjab Chief Minister Captain Amarinder Singh has warned Shiromani Akali Dal (SAD) president Sukhbir Singh Badal against issuing threats to bureaucrats and police officers, saying his government would not tolerate any such coercive tactics and these would be dealt with strictly.
Reacting strongly to Sukhbir's reported threat against officers who he claimed were registering false cases against SAD workers at the behest of their `Congress masters', the chief minister said his government did not believe in victimization or vindictive action but was following the democratic norms in every case. Captain Amarinder warned the former deputy chief minister to desist from engaging in provocative statements and deeds that could disturb disrupt the state's peace and stability. He made it clear that his government would come down heavily against any individual or organization found indulging in such activity.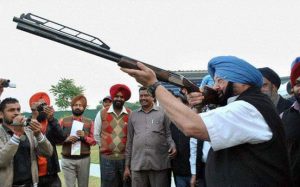 Rejecting allegations that his government or its officers were filing false cases against Akalis, the chief minister said it was the erstwhile Badal government which believed in filing false and baseless cases. In fact, his government, said Captain Amarinder, was now getting all such cases probed by a duly constituted Commission to ensure that justice is delivered to the innocent and the guilty are punished under the law.
Even though it had enough evidence against several Akali leaders and workers, his government would wait for the inquiry commissions to submit their reports, the chief minister said, adding they wanted to go by the book and not take any action without following the due process of law. However, nobody found guilty of misdeeds would be spared at any cost, he added.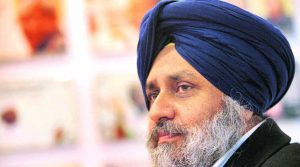 The chief minister also came down heavily on Sukhbir for his so-called `Jabar Virodhi Lehar' (Anti-force wave) campaign, saying use of force (jabar) had been a way of functioning for the Badal government. The Congress believed in strictly upholding democratic principles and the rule of law, said Captain Amarinder, adding that Sukhbir and other Akali leaders were spreading disinformation to save their own skin. With their misdeeds getting exposed, one by one, before the people of Punjab, they were now resorting to all kinds of cheap tactics, out of sheer desperation to divert public attention, the chief minister added.
The Akali leaders had been victimizing people in all possible ways through the 10 years of their misrule and were now trying hard to wriggle out of imminent exposure of their acts of omission and commission by the various Commissions that were probing the numerous charges against them, said the chief minister.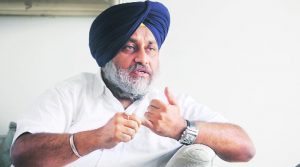 Captain Amarinder warned Sukhbir to stop indulging in such low-level politics to further his own interest, saying the people of Punjab, who had already rejected the Akalis in the elections, were tired to their game plans and would not think twice before throwing them out of the state's polity for good if they continued with such behavior.
The Chief Minister directed officials, both police and administration, to work without fear and assured them of full backing of his government in all their legitimate decisions and actions.
—PTC News