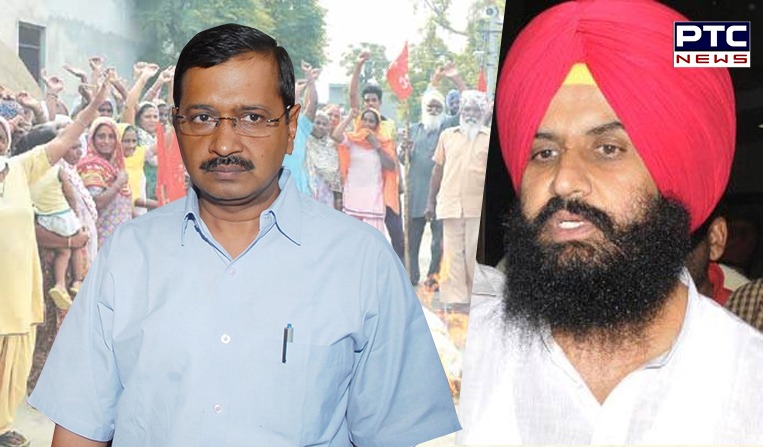 Bains Should apologize to The Entire Dalit Community: Kejriwal
The Aam Aadmi Party (AAP) has appointed low-profile Harpal Singh Cheema as the new leader of opposition in Punjab assembly, whose claim to the post was his Dalit credentials.
Simarjeet Singh Bains, MLA OF Ludhiana has insulted the position of LOP by issuing a statement against Harpal Singh Cheema.
Simarjit Bains has termed the newly-appointed LoP, Harpal Singh Cheems as 'Pappu'. The AAP leader needs the puppets, who quietly keep their orders.
To which Arvind Kejriwal tweeted that Bains brother has such poor thinking towards the oppressed society. It is extremely embarrassing. He should apologize to the entire Dalit Community.
And Dr. Balbir Singh tweeted in reply, "AAP Punjab condemns Insulting remarks of Bains brothers against LOP @HarpalCheemaMLA. This statement completely exposes their feudal mindset. Dalits and working class of Punjab will never forgive them for insulting their entire community."
The AAP bestowed the state presidency and post of the leader of the opposition on the politically dominant Jat Sikhs, including Bhagwant Mann, HS Phoolka and Sukhpal Khaira. The first two had quit their posts while Khaira has been replaced by Cheema, who hails from the Valmiki community.
-PTC NEWS