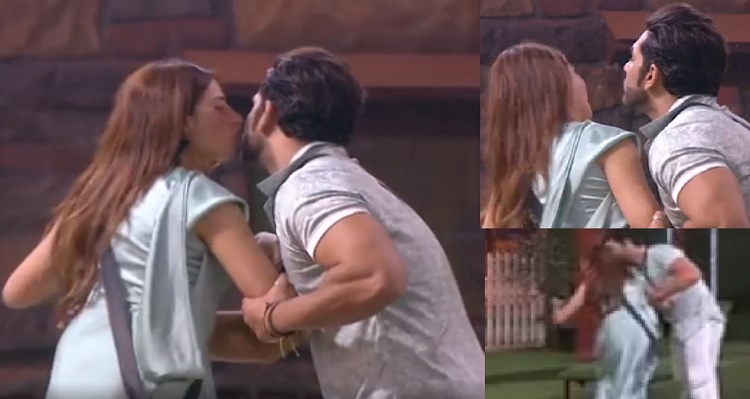 Bigg Boss 13: Amid fight between Himanshi Khurana and Shehnaz Gill, Mahira Sharma and Paras Chhabra were having their own quality time. During the captaincy task, Himanshi Khurana, Shehnaz Gill, Hindustani Bhau and Siddharth Shukla were to hold hand a rectangular frame. Shehnaz was out of the task, as she came late to hold the frame. Afterwards, Hinustani Bhau was out as he changed his hand.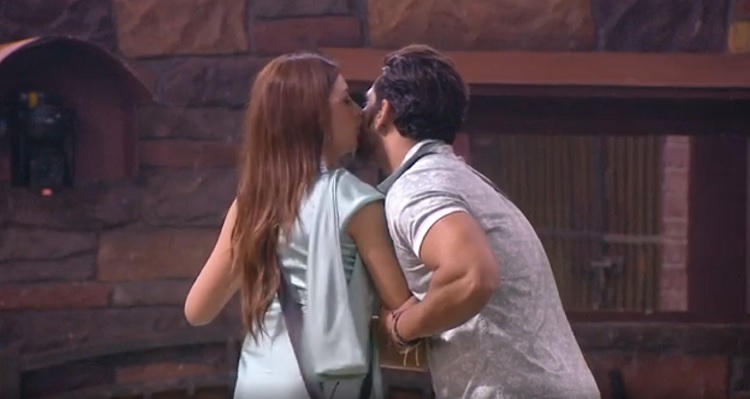 Meanwhile, Himanshi Khurana and Siddharth Shukla were left in the task, where Siddharth Shukla used his strategy and twisted the frame, after which Himanshi's hand was removed from the frame. Soon after the task finished, Himanshi pushed Shehnaz Gill twice. Then war of words took place between Shehnaz and Himanshi.
While the housemates were busy to find out who won the captaincy task, Mahira Sharma and Paras Chhabra were busy in their own space. Paras Chhabra asked Mahira to kiss her, to which she denied first. However, Paras asked Mahira that "Kiss me on cheeks." To this, Mahira kissed him on cheeks, after which Paras also kissed Mahira.
https://www.ptcnews.tv/bigg-boss-13-himanshi-khurana-pushes-shehnaz-gill-massive-fight-erupts/
-PTC News