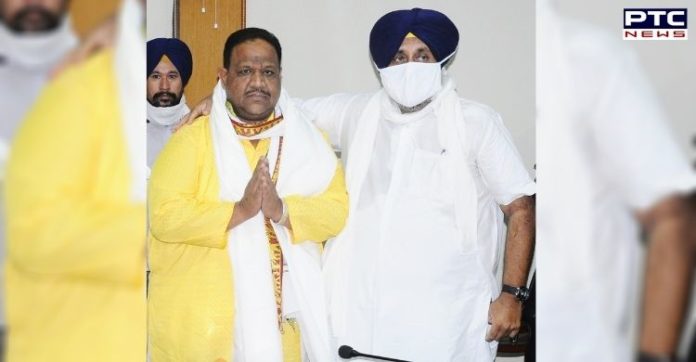 Shiromani Akali Dal (SAD) received a major boost in the Doaba region with Dalit leader and BJP working committee member and former Chairman of Punjab Gau Sewa Commission – Kimti Bhagat joining the party in the presence of party president Sukhbir Singh Badal.

Welcoming the Dalit leader Kimti Bhagat in Shiromani Akali Dal, Sukhbir Singh Badal said the party had strengthened with Bhagat's entry into the SAD.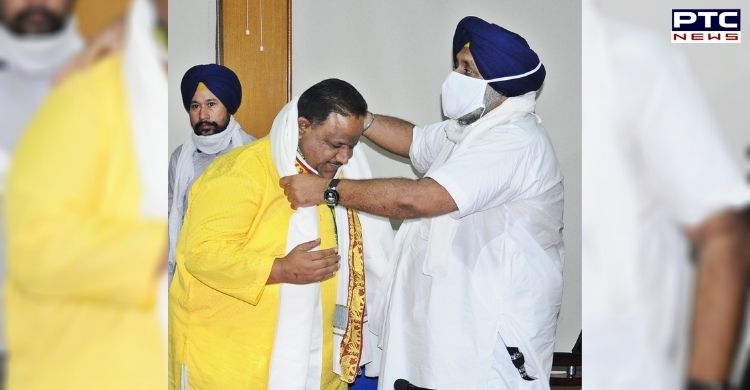 He said Bhagat had a huge following amongst the Bhagat community, particularly in the Jalandhar West constituency which was contested by the BJP under the SAD-BJP alliance.
Also Read | Punjab CM announces RS 50 lakhs for maintenance of Bhagat Singh Memorial at Khatkar Kalan
"We will give due honour and recognition to Bhagat", Badal announced on the occasion.
Addressing the media, Kimti Bhagat said that he had got disillusioned by the BJP when he realized that it was not only paying lip service to the problems of the Dalits and did not have any programme for their amelioration.
Also Read | Hoshiarpur Rape Case: 6-year-old girl raped and set on fire, two held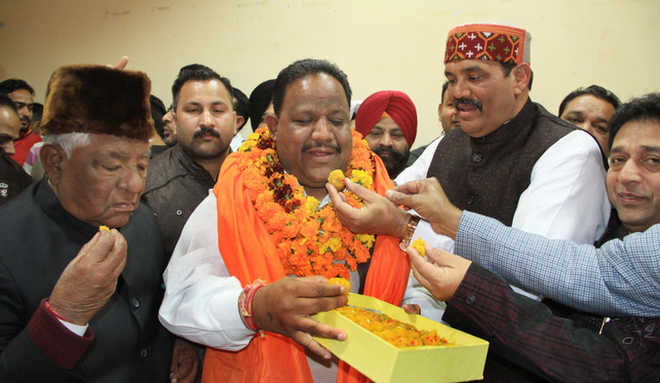 He said that he was also dejected by the lack of democracy in the BJP and had lately been shocked at the manner in which it had betrayed the farmers of Punjab by passing the three Agricultural marketing laws.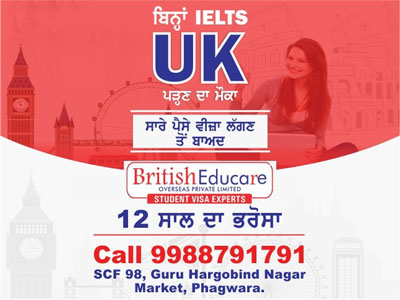 Bhagat said the entire Bhagat community was beholden to former chief minister Parkash Singh Badal who passed several laws to protect 'gau mata' besides establishing cattle pounds. "I am joining the SAD in keeping with sentiments of the Bhagat community", he added.
-PTC News