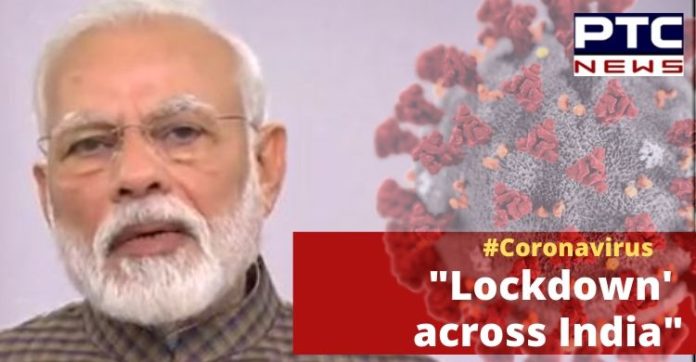 Coronavirus India Lockdown: Prime Minister Narendra Modi on Tuesday addressed the nation on vital aspects relating to the menace of coronavirus pandemic. He said that "The one-day Janta Curfew showed how we Indians come together and fight against any trouble which comes before the country and the mankind."

Adding, he said that "Social distancing is the only option to stay safe and to stop Coronavirus – stay at a distance from each other and stay inside your houses." "From 12 AM tonight there will be a complete lockdown across the country," he added.
"Today, India is at the stage where our actions today, will decide that to what extent we can bring down the impact of this disaster. This is the time to strengthen our resolve again and again, PM Modi said.

He further said that "In the view of the current situation, the nationwide complete lockdown will be in place for 21 days – 3 weeks." "If we are not able to manage the upcoming 21 days (of nationwide complete lockdown), we will be pushed back 21 years," he added.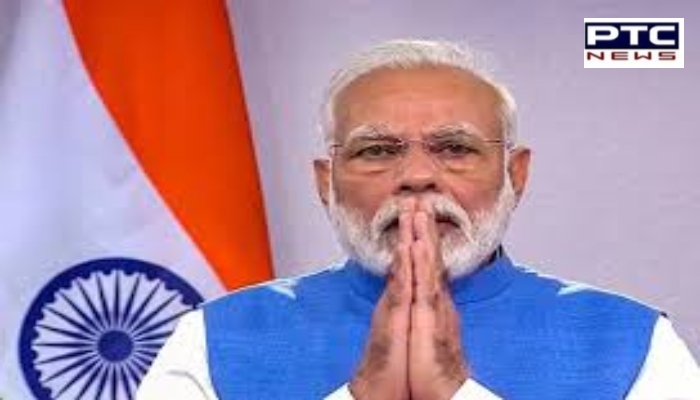 Meanwhile, he said that "You have to remember that a Coronavirus infected person initially appears to be normal and doesn't show symptoms. So maintain precautions and stay at home." He added that "Don't cross the Laxman Rekha. From Prime Minister to a villager, every citizen of India has to stay at home to combat coronavirus."
Also Read | Tokyo 2020 Olympic Games postponed by a year, now to be held in summer of 2021
"Rs 15,000 crore allotted for coronavirus testing facilities, PPEs, ICUs, Ventilators and training medical workers, PM Modi said. He also said that "Despite excellent healthcare in Italy and America, these countries couldn't contain Coronavirus. Our hope is on social distancing." "When coronavirus infects a person, it takes time for the symptoms to reflect. Coronavirus spreads like fire."
-PTC News