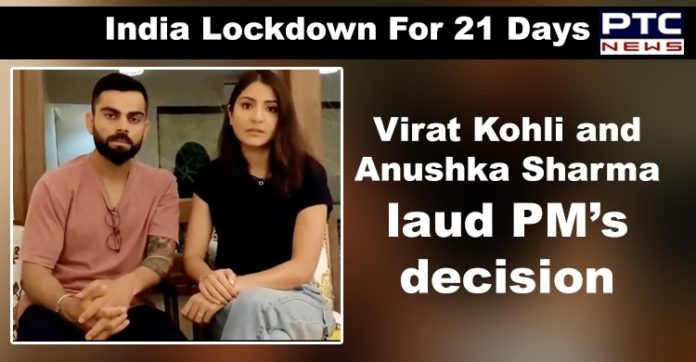 Day after Prime Minister Narendra Modi announced a complete lockdown across the country, the Indian cricket team captain Virat Kohli along with his wife Anushka Sharma appealed to people to adhere the rules to combat coronavirus (COVID 19).

In a video, Virat Kohli and Anuska Sharma said, "It will take time and courage to win the fight against coronavirus. Moreover, it will take your patience and responsibilty for the next 21 days. Do some necessary things to prevent coronavirus."

"First of all , stay at home and save yourself and your family. Don't violate curfew orders, it is necessary to combat coronavirus. We can't fight the war against coronavirus if we will keep on making gatherings and shouting. We can't win if we keep focusing on rumours and superstitions," the couple added.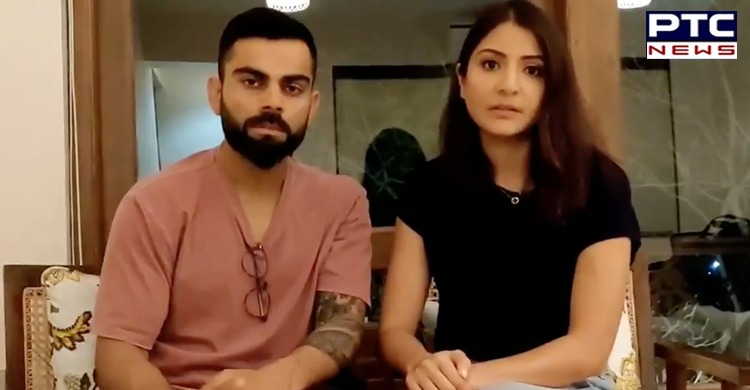 Furthermore, Virat Kohli said: " Your negligence can effect several lives, which India has to pay. All the countrymen have to stay at home for 21 days. Show unity, save life and country." While sharing the video, Virat Kohli wrote: "These are testing times and we need to wake up to the seriousness of this situation. Please let us all follow what's been told to us and stand united please. It's a plea to everyone 🙏🙏🙏."
Also Read | Coronavirus Outbreak: PM Modi announces full lockdown for 21 days
Meanwhile, PM Narendra Modi on Wednesday said that, "We are marking these festivals at a time when our nation is battling the COVID-19 menace. The celebrations will not be like they are usually but they will strengthen our resolve to overcome our circumstances. May we keep working to fight COVID-19 together."
"We are celebrating various festivals across India and also the start of a New Year as per our traditional calendar. Greetings on Ugadi, Gudi Padava, Navreh and Sajibu Cheiraoba. May these auspicious occasions bring good health, happiness and prosperity in our lives."
-PTC News