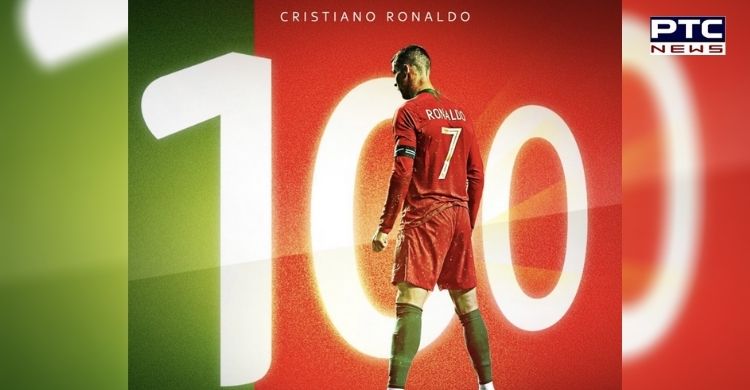 Cristiano Ronaldo, also known as CR7, has become the second man to score 100 international goals, hitting the landmark for Portugal in the UEFA Nations League match against Sweden on Tuesday.

The Juventus forward has become the first European to reach 100 goals for his country after Ali Daei, who had scored 109 goals for Iran. Ronaldo took 165 matches to achieve the milestone. CR7 had last scored for Portugal in November 2019 against Luxembourg. He ended his wait with an extra-ordinary free-kick from outside the box.
As per the report, only 17 of 100 goals have come in international friendlies. In his long career for Portugal, Ronaldo has scored 7 goals against Lithuania, 6 against Sweden, 5 against Andorra, Armenia, Latvia, and Luxembourg, respectively.
Goal Number 100:
https://twitter.com/i/status/1303425247450980352
Goal Number 101:
https://twitter.com/i/status/1303428240770502685
Ronaldo is having 6 international hat-tricks and has scored 7 goals in the FIFA World Cup and another 9 at the UEFA Euros in his career. India's Sunil Chhetri (72) and Argentina's Lionel Messi (70) are among those who are close to CR7.
Also Read | IPL 2020 UAE Schedule Released: From fixtures to match dates, All you need to know
For his country, Cristiano Ronaldo scored the first goal at the UEFA Euro 2004 at the age of 19. After 16 years, he surpassed the tallies of greats like Eusebio and Pauleta to become Portugal's all-time highest goalscorer.
-PTC News