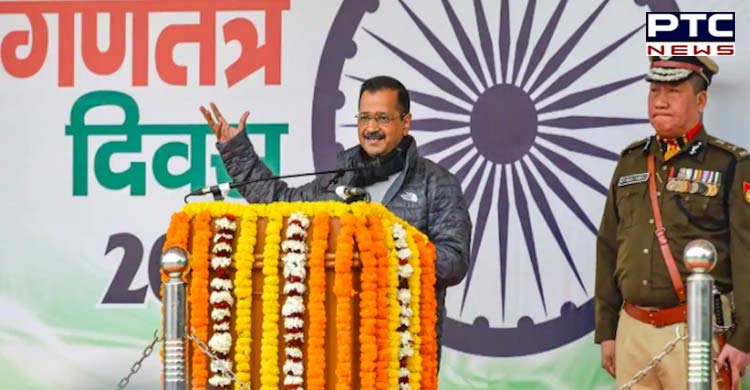 New Delhi, January 25: From now onwards, all government offices in New Delhi will have the photos of BR Ambedkar and Bhagat Singh. No pictures of any political leader would be allowed, said Delhi Chief Minister Arvind Kejriwal on Tuesday.

This announcement was made by Arvind Kejriwal during the Delhi Government's Republic Day programme. He said the government offices would henceforth not even have the Chief Minister's picture.
Also Read | Dangerous to assume Omicron as last Covid variant, says WHO Chief
Arvind Kejriwal said he was most inspired by BR Ambedkar, who was born in a Dalit family and went on to head the drafting committee of India's Constitution, and Bhagat Singh, a revolutionary freedom fighter, as they charted different courses for a common purpose.
"I announce today that in every office of the Delhi Government, pictures of Babasaheb Ambedkar and Shaheed-E-Azam Bhagat Singh will be put up. Now, we will not put up pictures of politicians, including the Chief Ninister," added Arvind Kejriwal.
Also read | I'll quit politics if Channi govt can produce any proof against Majithia: Sukhbir Singh Badal
-PTC News