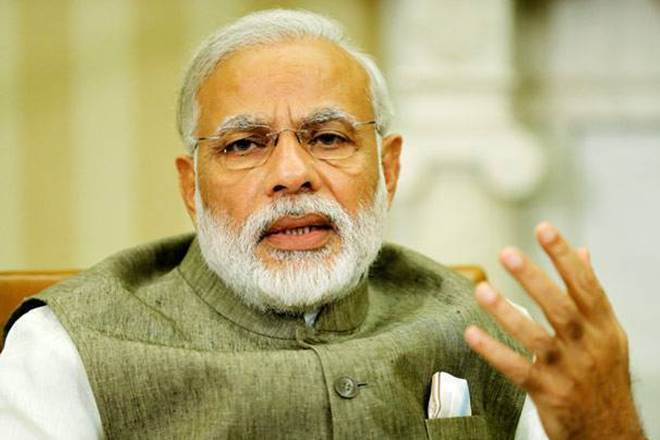 Seeking to reach out to the Dalit community, Prime Minister Narendra Modi today said no regime had honoured B R Ambedkar the way his government had.
Modi's remarks about the Dalit icon come soon after widespread protests in different parts of the country over a Supreme Court verdict putting in place safeguards to prevent the misuse of a law to prevent atrocities against Scheduled Castes and Tribes.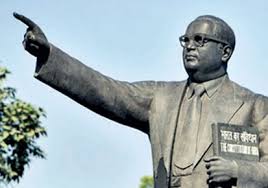 "No government has, perhaps, given respect to Babasaheb the way our government has. Instead of dragging him into politics, we should all try to walk on the path he has shown us...," Modi said.
He was speaking at the inauguration here of an annexe building at Western Court which houses newly elected lawmakers.
"There is some kind of a faith (in Ambedkar)...There is a certain commitment for this which is in our blood," the prime minister said.
Lamenting that Ambedkar's name was used for political gains, Modi said it was his government that completed the Ambedkar International Centre in New Delhi, though the idea was conceived when Atal Bihari Vajpayee was the prime minister.
Referring to another project, Modi said the 26, Alipur Road house in the National Capital where Ambedkar, one of the framers of the Constitution, died would be dedicated to the nation on April 13 on the eve of his birth anniversary.
Hitting out at the UPA, Modi said the previous government had dragged its feet on the project for years.
"...And everyone runs to do politics in the name of Babasaheb Ambedkar. Yet, the work that was conceived by Atal ji's government did not happen. But we have completed projects within a stipulated time period," he said.
Modi said his government was committed to 'sabka saath sabka vikas' -- development for all.
"Mahatma Gandhi has taught us that we have to think about the last man in the line. This is the responsibility of the government and we are fulfilling that duty," he said.
The prime minister said Western Court had a rich history and leaders such as Motilal Nehru and Lala Lajpat Rai stayed there.
Referring to Speaker Sumitra Mahajan, one of the main forces behind the new building, as 'Tai ji' (elder sister), Modi said she cared about MPs like a mother.
"When people watch TV, they see the scene of the Speaker scolding everyone, making the MPs sit on their seats. Sometimes people must be thinking how much these people bother the Speaker....One senior, superior, mother-like figure, Sumitra ji, sitting in her chair, and 500 people are bothering her." he said.
"The country will also see ... What problems MPs face when they come to Delhi and how their needs are taken care of. This is the motherly attitude that has led to the creation of this building," Modi said.
The prime minister noted there was criticism that MPs stayed in five-star hotels.
But it is seldom highlighted that those who have not contested elections or those who have not been re-elected do not vacate their houses, which leads to MPs staying in hotels, Modi added.
Mahajan said when MPs were put up at five-star hotels, they complained of expenses. The new transit accommodation is likely to reduce this financial burden, she said.
PTI