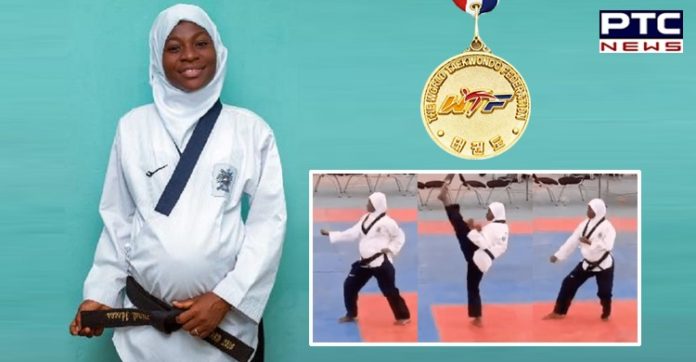 While doctors suggest rest for pregnant woman, an eight-month pregnant woman Aminat Idrees bagged a gold medal in Taekwondo during the National Sports Festival.

This inspirational story is of Nigerian athlete Aminat Idrees who is eight months pregnant and bagged a gold medal in Taekwondo. It came during her country's National Sports Festival.
Also Read | Break dancing becomes Olympic sport to debut at Paris Games 2024
A video of the same is making rounds on the Internet in which she can be seen demonstrating different techniques. Likewise, people started sharing all sorts of reactions.

A Twitter handle named National Sports Festival shared the video and captioned: "An inspiring outing by heavily pregnant woman Aminat Idrees who won a gold medal in Taekwondo for Lagos at the ongoing National Sports Festival in Benin, Edo State. Aminat Idrees who is 8 months pregnant won gold in the Mixed Poomsae category in Taekwondo."
Also Read | Second wave of Coronavirus in India may peak in April: Study
Aminant said that it was a privilege for her as she decided to give a try after training a couple of times.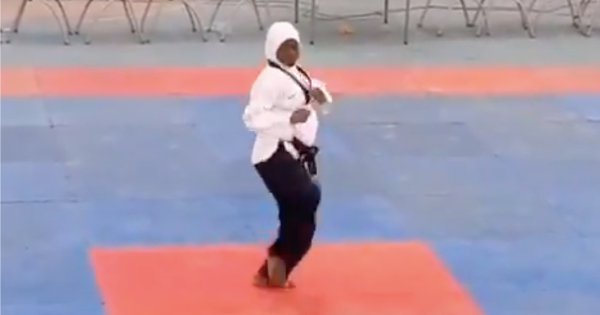 "It feels really good," she said, adding that before she got pregnant, she had always enjoyed training, So, it didn't seem different with pregnancy, she added.
She said that this was an avenue to educate people about Taekwondo. It has two branches — the combat sport and Poomsae — which are form of exercise.
Click here to follow PTC News on Twitter
-PTC News